A well-travelled 46-foot vessel quietly tied up this fall in Petersburg harbor. Like the fishing boats around it, the M/V Polar Bound will be covered in tarps to prepare for the coming winter snows and await more adventures next spring.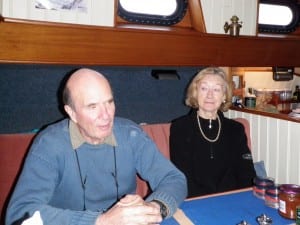 The Polar Bound and its two occupants David Scott Cowper and Jane Maufe of the United Kingdom have just finished a voyage through the arctic's Northwest Passage. The two motored from northern England across the Atlantic, around the southern and western coasts of Greenland and across the top of the North American continent through the McClure Strait. According to the Canadian Coast Guard, until this past year only five vessels have motored through that normally frozen waterway, all of them ice breakers. But the Polar Bound appears to be the first private pleasure craft to have motored through that strait. The Canadian Coast Guard says it noted two vessels, the Polar Bound and a sailboat the Belzebub II completing the journey this summer.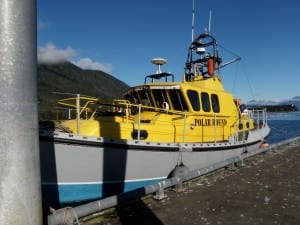 For the 70-year-old Cowper, it's his fifth voyage through the Northwest Passage. He's also made multiple sailing and motor vessel trips solo around the globe. This trip marks the first time Cowper has taken a passenger along. Maufe has family connections to Sir John Franklin, the famed British explorer lost in the late 1840s while leading an expedition searching for a sailing route through the Northwest Passage ice. Joe Viechnicki spoke with Cowper and Maufe about their journey as they ate an afternoon meal in the galley of the Polar Bound.

Cowper plans to leave the Polar Bound in Petersburg for the winter before heading north next May for another voyage.