Looking for the first draft of Petersburg's history just got a lot easier. The Public Library is now storing local newspapers online. So far, the searchable archive includes papers from the Progressive in 1913 through to the Petersburg Press in 1931. By this fall, the archive should be complete up to a year within the current paper. Anyone can access the resource for free from their home computer. Matt Lichtenstein asked librarian Tara Alcock for a demonstration:

For mobile-friendly audio, click here.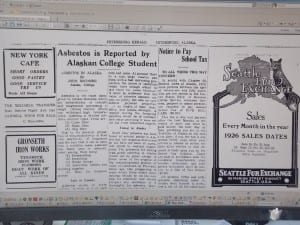 To use the Petersburg newspaper archive, click here.