The director at Petersburg's museum is moving on this month after 16 years on the job. Sue McCallum has been Clausen Museum director since 1998 and is moving to Florida this summer. She and her husband Mark, an archeologist with the U.S. Forest Service and longtime KFSK volunteer, have lived in Petersburg for 27 years and have raised two sons here. Sue worked in archeology in museums in the lower-48 and elsewhere in Alaska before she took the Clausen job.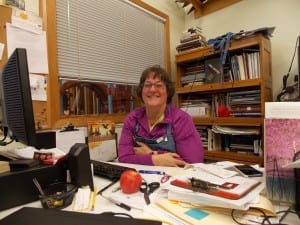 Joe Viechnicki spoke with her about her time at the Clausen.


The museum board has been advertising to fill the director's job. In the interim, two summer helpers will be staffing the museum.