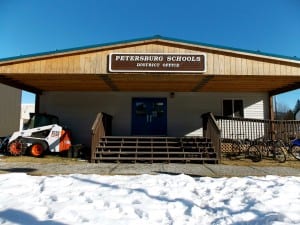 The Petersburg School District is proposing to increase its budget to the tune of $216,000. It's added revenue based on the number of students that are actually enrolled this year. The budget revision happens every fall when the district's finance department moves from projected revenue to actual revenue after they receive money from the state.
Finance Director, Karen Quitslund, says the increase of $216,000 is good news but calls the revision minimal compared to other years. She will be presenting the budget changes to the school board at a meeting tonight.
The extra money will go toward teaching supplies, professional development, and technology.
At tonight's meeting, board members will also hear administrative reports from Superintendent Lisa Stroh, Maintenance Director, Daniel Tate, Principals Erica Kludt-Painter and Rick Dormer, and Activities Director Jaime Cabral.
The board plans to go into executive session to address a student matter.
The school board meeting starts tonight at 7 p.m. in borough chambers. There will be a student recognition and reception prior to the meeting at 6:15 for students who participated in state track and field, cross country, swimming, honor band and choir, all state band and choir, all Northwest Band and students of the month for the fall.
KFSK will be broadcasting the meeting starting at 7.