Petersburg's community-wide pedometer challenge is back this spring.
Petersburg's 10-thousand steps, 6-week challenge starts up March 23 with prizes for people counting and logging their steps each week.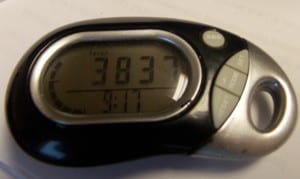 It's the third year for a pedometer contest and this year it's being sponsored by the volunteer fire department, school district and Petersburg Mental Health Services. To learn more about this year's competition, Joe Viechnicki spoke with the volunteer fire department's David Berg, Ginger Evens the school district's healthy living grant coordinator and Becky Turland of Petersburg Mental Health Services.


The challenge runs through May 3rd. Sign up online.