A major road and sidewalk project in Petersburg is getting underway this spring. The 8.3-million dollar paving, drainage and sidewalk replacement project will be happening on two state-owned roads near downtown Petersburg, Haugen Drive and South Nordic Drive.
"The project is divided up in several phases and the first phase being the Nordic Drive utilities,"
said Bernard Landeis project manager for the Alaska Department of Transportation. "And those are currently scheduled to be completed by June 1st. So you should see quite a bit of activity coming up here in the next week or so."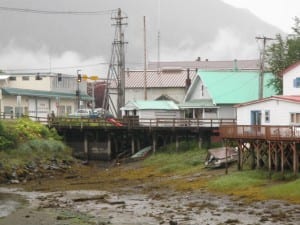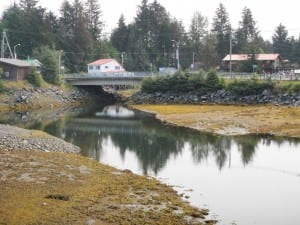 That utility work will mean relocating an aging sewer pipe along South Nordic Drive, just south of downtown. The iron pipe currently runs along the beach line, is corroded in places and has leaked in the past. The project will upgrade sewer system pumps in that area and move the sewer line into the road right of way.
Other phases will be replacing sidewalks and paving South Nordic Drive out to the ferry terminal, one mile south of town. The project also includes replacement of sidewalk and pavement on Haugen Drive along with extension of the bike path from the airport to Sandy Beach. Other utility line work is planned on Haugen Drive.
Secon of Juneau won the contract for the state project. The completion date is September 15th of next year. The work will limit vehicle traffic to one lane on both streets at times. On Haugen, the project might mean detours to nearby streets.