Alaska's Governor Bill Walker on Saturday expressed disappointment with legislative inaction over three issues he wanted addressed this month in a special session. The state budget is still up in the air, a little over a month away from the end of the fiscal year leaving school districts, municipal governments and state agencies wondering about funding levels for the year ahead.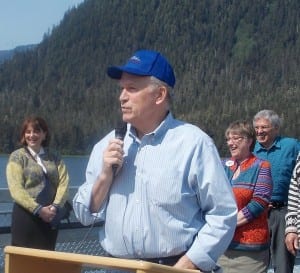 Joe Viechnicki spoke with the governor just after the ribbon cutting ceremony at Petersburg's drive down dock.


Walker has since announced his intention to veto some of the legislature's budget, with the hope that law makers would come to agreement on the remainder of the spending plan. Legislative leaders have announced plans to reconvene the special session in Anchorage this week.