The top administrator at Petersburg's hospital has a new three-year contract. The Petersburg Medical Center board approved the new agreement this spring for CEO Liz Woodyard.


Following a closed-door executive session, the medical center board unanimously approved the new three-year contract for Woodyard at a meeting in early June and the agreement went into effect this month.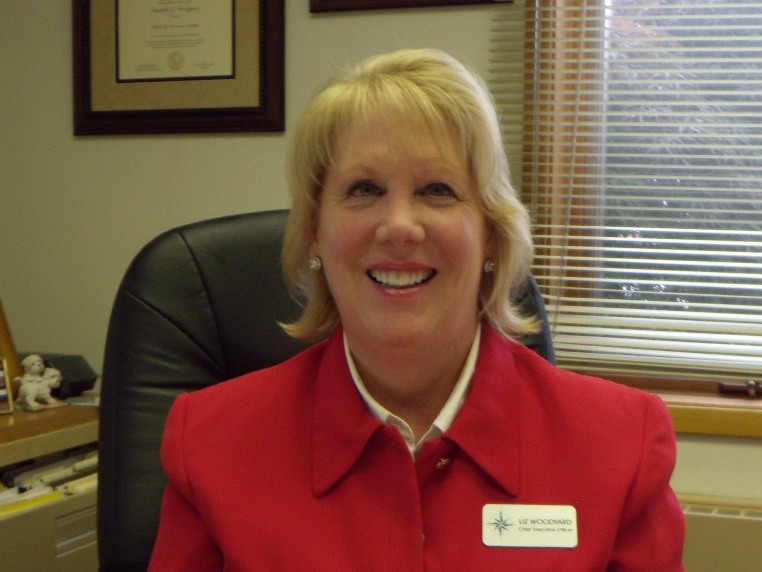 The CEO says she looks forward to doing the best job she can "I'm very excited," she said. "I love working at the hospital. It's a wonderful facility. We have great services. We have wonderful staff and we have wonderful physicians and it's the best place I've ever worked."
Woodyard receives a 200,000 dollar salary for the first year of her contract and the board will review that salary in the following years. She has to give four months notice to leave the job and the board can terminate the agreement with four month's severance pay. This is Woodyard's second contract with PMC; she took over as CEO in 2011. She is a registered nurse, originally from Minneapolis, Minnesota, and has also worked in hospital administration, health care administration, nursing and nursing education in California, Fairbanks, Missouri and Minnesota since 1987. A year after coming to work at PMC she applied for the CEO job at Bartlett Regional Hospital in Juneau but declined a job offer there to stay in Petersburg.
Among the challenges in the near future Woodyard listed keeping up the medical center building. "Make sure that the environment is pleasing for the patients and our staff to come," Woodyard said. "To continue to recruit and retain the best staff possible. And just to make sure that we continue to work on areas of improvement, such as our billing. Make sure that that is seamless and making things easier for patients to come and get their care here."
The center is owned by the Petersburg borough and oversight is by a seven person elected board of directors. PMC has an outpatient clinic staffed by four physicians, long term care wing, physical therapy department, lab and emergency room.
In recent years, the medical center has undergone a major roof replacement and installation of a new medical records system. Last year PMC received a quality achievement award from a non-profit that rates hospital performance in Alaska. The medical center also went through a tough financial spell in past few years. Patients and companies owed PMC as much as three and three quarter million dollars at one point and officials worried about billing able to pay bills. Staffers along with outside help worked to collect that debt.
Woodyard said the budget outlook has improved. "We're doing well. We have cash on hand and we have, our accounts are getting paid. Things are good, we have a balanced budget this year." She credited the medical center board for doing some strategic planning and working well with staff.
Board member Marlene Cushing was on a board committee that negotiated Woodyard's new contract and said it was not a difficult decision to retain the CEO and notes the board is very happy to have a full staff at the hospital. "I think this is the first time that we have a staff with no temporary or transient workers. So from the CEO on down everybody is in a position that they wanna be in and it gives a lot more positive energy and I think positive morale for the staff to have things that way. We're very happy with the direction the hospital is going in. Financially things have been steadily improving. Some of the areas that have had major problems a couple of years ago like billing have had substantial effort put into them and have made marked improvements."
Cushing said Woodyard's salary is lower than that paid to CEO's elsewhere in the state. She also noted that medical care financing is changing dramatically in the country. "The priority of the board is to make sure that we maintain the level of service that the community is used to now and if anything try to improve it. So we are definitely looking for creative solutions to be able to do that in the future as medical financing becomes more and more of a challenge."
PMC has not had borough financial support for day-to-day operations or capital projects in the past but board members have expressed interest in that possibility in the future.