The list of fun events for Petersburg's Independence Day celebration looks a lot different this year. New events are on tap and new people are stepping up to help organizer several days of games, food and fun July 2-4th.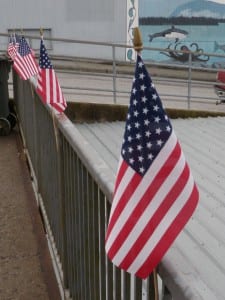 Joe Viechnicki spoke with Mara Lutomski, Petersburg Chamber of Commerce director about the upcoming weekend.


The Lighthouse Assembly of God church is organizing events planned for Sunday, July 3rd. Joe Viechnicki talked to pastor Nathan Lopez about the schedule for that day.


Tune in to KFSK all this week during Midday Magazine at noon to hear more about the Fourth of July schedule.