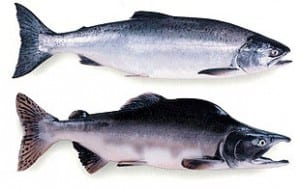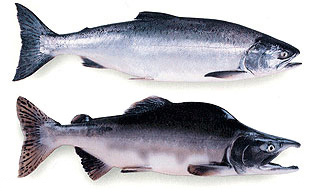 Governor Bill Walker decided Wednesday to include Southeast Alaska's pink salmon into a request for a federal disaster declaration.
The Walker administration is already seeking disaster declarations for commercial pink salmon fisheries in Prince William Sound, Kodiak, Chignik and the Lower Cook Inlet. Like Southeast, they all fell below their pink harvest forecasts for this year as well as five year averages.
In Southeast, the catch this year was about 18 million pinks well below the 34 million forecast.
Walker decided to tack on Southeast to the list after regional lawmakers, Representative Jonathan Kreiss-Tomkins, Representative Dan Ortiz and Senator Bert Stedman requested it. In a letter to Ortiz and Kreiss-Tomkins, the Governor stated that the Southeast pink salmon fisheries suffered a 36.1 percent loss of revenue this year compared to the recent five year average. It takes a 35 to 80 percent loss in order for the National Marine Fisheries Service to consider disaster relief.
A disaster declaration could lead to federal funding or other aid for people involved in the fisheries.