Two local companies are teaming up for a convenient and easy holiday canned food drive this month. Petersburg Wrangell Insurance and Hammer and Wikan are putting together Christmas food baskets for families in need and will be collecting money for the baskets starting Saturday, December 10 at the Hammer and Wikan Grocery store.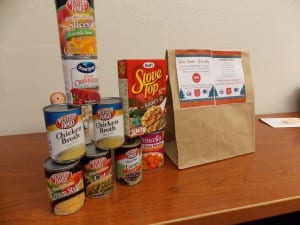 Joe Viechnicki spoke with insurance agent Katie Eddy, who's helping organize the food drive about how it works.


There are 100 baskets and they're $20 apiece. People can donate at Hammer and Wikan grocery store.