Two accomplished artists open up a show of their work at Miele Gallery in Petersburg Friday, May 19.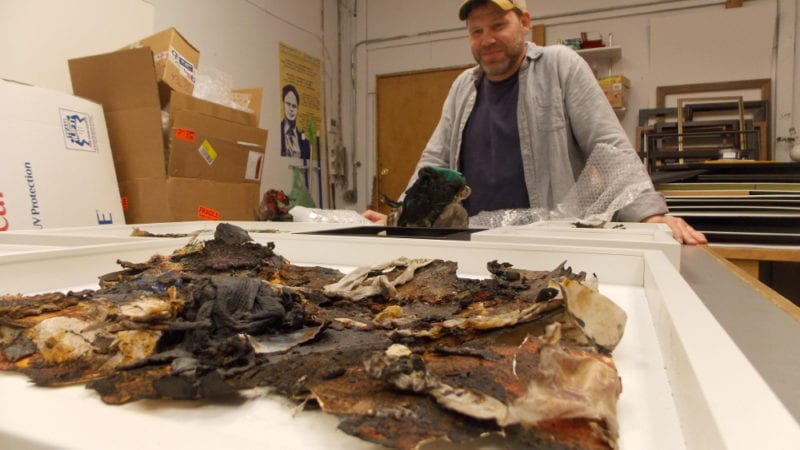 Sean Barnes is a recent arrival in Petersburg and it's his first show here. But he's had shows throughout Alaska, Oregon and Washington. Last year he finished up a fine arts degree at the Pacific Northwest College of Art in Portland.
His artist's statement says he draws "inspiration from ecological theory, environmental philosophy, literature and archeology to generate artifacts suggestive of a post-human era." This show is called Fragments of the Anthropocene and is a combination of works that could be called 3D collage and sculpture. Joe Viechnicki spoke with Barnes at the Miele Gallery as he prepared for the show.
Also showing work at that gallery this week is jewelry designer and painter Janine Gibbons. She was born in Ketchikan and raised in Petersburg. She's in the process of moving from Durango, Colorado, to Seattle and is a graduate of the Art Institute of Seattle.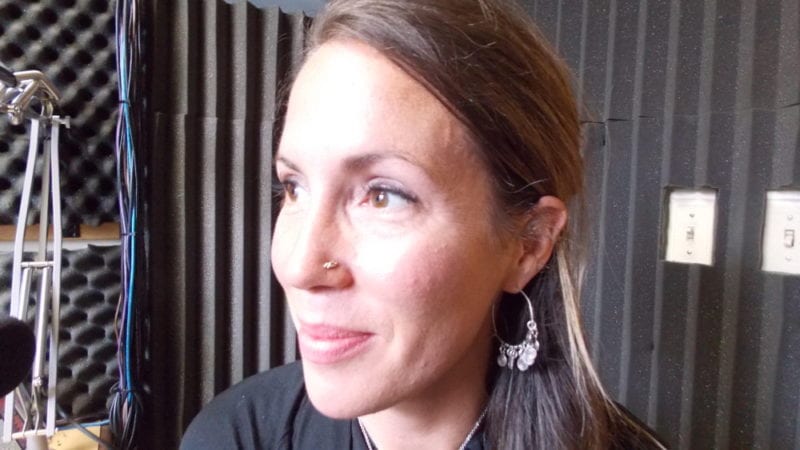 Gibbons has been producing earrings and necklaces for 15 years and has her pieces for sale throughout Alaska and the western U.S. But it's more than jewelry she has in the works. In fact she may be stepping away from jewelry to focus on a series of book illustrations for the Sealaska Heritage Institute. Joe Viechnicki spoke with Gibbons about that news.
A reception for Gibbons and Barnes is Friday, May 19 from 5-7 p.m. at the Miele Gallery.