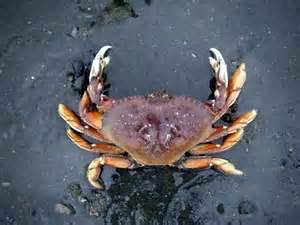 This fall's Dungeness crab commercial fishery will be shortened in most of Southeast. State managers with the Alaska Department of Fish and Game have announced that the fall season will be open for 30 days. That's half the length of a normal fall fishery for most of the region.
The shorter season is in response to a low harvest this summer. The summer fishery saw the lowest harvest in over 30 years and managers ended up closing the fishery three weeks early. The summer season brought in 1.3 million pounds. The historical summer average is 2.7 million.
Managers spent weeks evaluating the summer harvest and fishery. They looked at fish tickets and data from port sampling. They found that there were some soft shelled crab. The number of soft shells in the beginning of the fishery was above the average for the previous three years. But it was not enough to make that the sole reason for not meeting the projected harvest threshold.
Most of the usual areas for Dungeness crab fishing in Southeast waters will be open to commercial fishing from October 1-31.