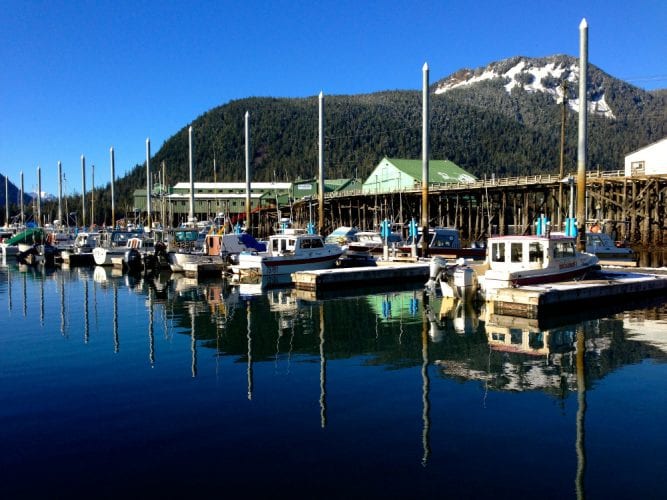 Around 80 people are expected in Petersburg next week for a week-long annual conference of port and harbor professionals at the Sons of Norway Hall.
The Alaska Association of Harbormasters and Port Administrators conference starts up Monday, October 2nd. Petersburg's harbor master Glo Wollen said the organization likes to hold its annual conference in port communities around the state.
"Usually one year it'll be in the northern region and then the next year it'll be down in Southeast," Wollen said. "So we kinda flip back and forth. So last year it was in Dutch Harbor and now it's down in Petersburg. So pretty exciting for us to just show off what the community and our harbors, and every harbor is unique and so our special portions, parts of harbor are very different and interesting to people in the trade."
Petersburg last hosted the gathering in 2003. Presentations start on Tuesday, October 3rd including a history of Petersburg's waterfront and tour of the harbors for the conference attendees.
"One of the most interesting thing though that I think that every attendee finds is that early on we do a call of the sponsors and a call of the ports and so each harbormaster or port administrator gets up and gives a little five-minute spiel with some pictures about what is going on in their harbor, you know what are their projects or what are their challenges that are happening at that time and so everybody gets really interested in that," Wollen said. "I think that's probably the favorite portion of the whole conference."
During the week, the state's ports and harbors engineer will be speaking along with the U.S. Coast Guard and Republican state senator Bert Stedman of Sitka. Other discussions will cover compliance with environmental regulations, facility maintenance and dealing with derelict vessels. Representatives from the U.S. Army Corps of Engineers are also expected to be in town to start up a feasibility study on dredging the South Harbor.
For the most part, the conference events are for members and guests only.