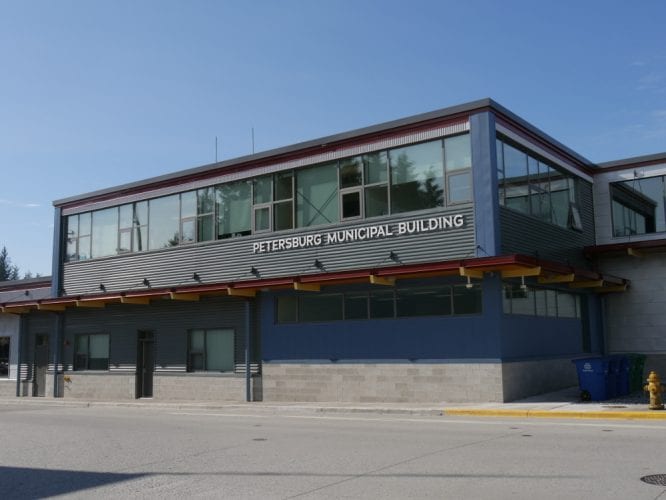 Petersburg's borough assembly voted Monday to keep the status quo for the minimum number of assembly members needed to be present at a meeting.
It was the second reading for an updated ordinance on how the assembly conducts its business. One change proposed would have allowed members calling in by telephone to count toward a quorum. It would have allowed a new minimum of two assembly members present for a meeting if at least two more are attending by phone.
The idea originally came up to help the hospital board and planning commission establish a quorum. However, borough clerk Debbie Thompson clarified the impact of the change on those two groups.
"This does not apply to planning and zoning and if they want to look at changing their quorum requirements we'll do it separately," Thompson said. "But for the hospital board they have their own bylaws and it looks like if they just change their bylaws to allow teleconferencing members to be counted toward the quorum that will be good enough."
Nancy Strand moved to change the proposed language to keep the minimum as it has been, four assembly members required to be in the assembly chambers for a meeting. Jeigh Stanton Gregor thought that was a good idea.
"As we have members here in the community today, I think it's important that if there's something you want to discuss with us either before, after, on break in the meeting, it's important for the public trust to have us here," Stanton Gregor said.
That change passed unanimously. The assembly also changed a proposed deadline for submitting agenda items for assembly meetings. That will remain Thursday at noon instead of on Friday.
"It gives me more time to kinda look at things," said Jeff Meucci, explaining why he likes that idea. "If I get it on Friday, if I get it in the afternoon, I get kinda jammed up and Thursday works a little better for me."
That change passed unanimously. The assembly also agreed to insert language requiring assembly members to disclose financial interests. That requirement is already in the borough's charter and in the section of borough code that covers voting on ordinances.
Those three changes passed with the updated ordinance in second reading and will take one more reading by the assembly before taking effect.