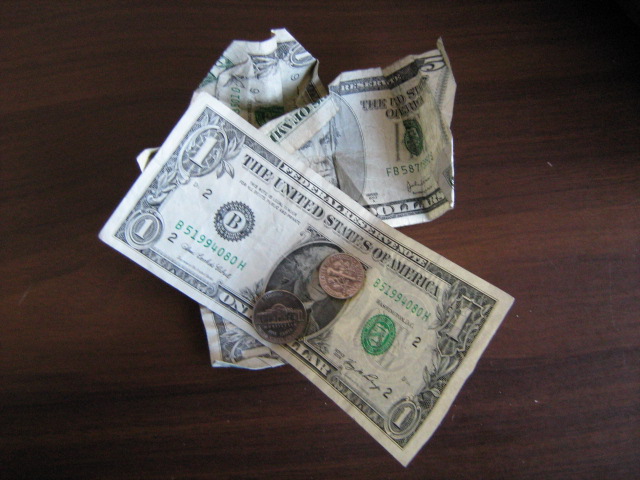 New fees for cruise ship passengers and senior citizens got the first of three approvals by the Petersburg borough assembly this week. Elected officials are seeking to recoup some money from visitors to the area along with seniors who use an exemption from the borough's six percent sales tax.
While the new fees are not expected to bring in big money for the borough, assembly members see them as one step for increasing revenue for the municipality.
One would be charged to the seniors who use an exemption from the borough's sales tax. It would be an administrative fee to cover the costs of issuing those exemption cards.
Marj Oines was one of a few local residents testifying on the topic. "I could afford to pay $50 a year to keep that but I'd rather not have to," Oiines told the assembly.
A draft ordinance put that annual charge at $60 dollars. Assembly member Nancy Strand moved to amend that to $100.
"I think that we should be probably charging more like $100 just because the cost is going to go up and down,"Strand said. "That's the only problem I have with it."
That amendment passed 5-1 with mayor Mark Jensen the only no vote.
The borough's finance director Jody Tow calculated the $60 amount by figuring out how much it costs the borough to issue the exemption cards and then dividing that cost among most, but all of the 554 seniors who have an exemption card. Tow estimated 400 of the seniors would not seek a low income waiver. The draft ordinance would waive the fee for seniors living on less than 20,000 a year. That was a part that assembly member Jeigh Stanton Gregor wanted to highlight.
"I think it's that critical to take care of our most vulnerable population so I wanted to really let people at home know that part is kind of wired into this," Stanton Gregor said.
But the new fee didn't have unanimous support. Mayor Jensen remained opposed to the increase.
"I won't be voting in favor of this because of the raise in fee," Jensen said. "If the $60 fee was going to cover the cost then I consider the extra $40 to be similar to a tax."
Jensen was the only vote against the senior fee in its first reading. If 400 seniors pay a $100 fee, that would bring in $40,000 a year for the borough.
Along with local property tax, sales tax is one of the main sources of revenue that pays for basic services in the borough's general fund, which includes the borough's the administration, police and fire protection, library and recreation departments among others. The borough estimates it is losing hundreds of thousands of dollars in sales tax a year because of that senior exemption.
A second new fee would charge five dollars for each passenger on cruise ships visiting the borough. A draft ordinance was based on a similar charge in Juneau. The smaller cruise ships visiting Petersburg bring a few thousand passengers, not the million passengers other ports see in the summertime. And Petersburg's proposed fee is expected to raise at most around $35,000 a year.
Assembly members hope to hear some input from cruise companies.
"I think if we do pass this in its first reading I don't think it would be a bad idea to tell them that we're entertaining this thing and they have a chance to comment on it because if they say we're not coming to town then if that's the case because we're getting' hit everywhere around Southeast, we might want to reconsider this," said assembly member Kurt Wohlhueter. "Because we don't want main street to lose the business here for a lousy $5 a head on t a boat that carries 30 people, you know. So it wouldn't make sense, seems like it'd be counter-intuitive so."
The money would go into a special revenue fund and the assembly would approve spending from that fund during the annual budget process.
The vote was 6-0 to approve the cruise passenger fee. Both ordinances will have second readings and public hearings at the assembly's first meeting next month. Both won't go into effect until January of next year, if they're approved.