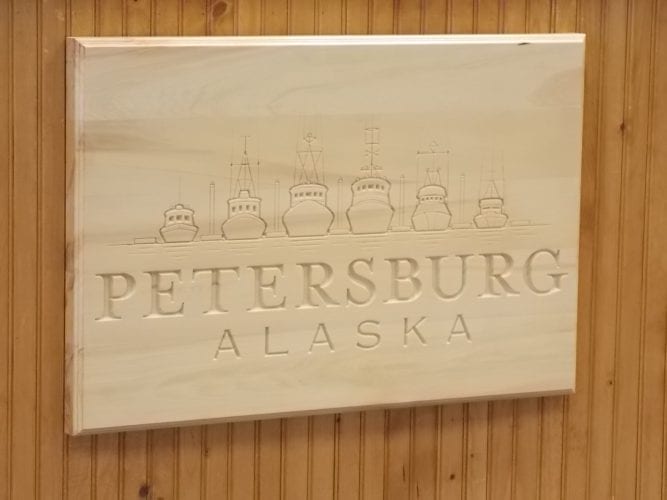 Seniors will have to pay an annual fee of 100 dollars for a sales tax exemption card in Petersburg starting next year under an ordinance that's just one approval away from taking effect.
Borough assembly members proposed the new fee as a way of recouping the cost of issuing cards for locals 65 and older to avoid paying the borough's six percent sales tax. Over 550 in the community have exemption cards and the borough says that number is growing along as the percentage of seniors in the community swells.
Input at a public hearing on the new fee was mixed. Several local seniors shared their opinions including former assembly member John Havrilek. He wanted to see the fee increased.
"I would like to see $250 per card and again because of the cost and we could afford it," Havrilek said. "Since senior citizens cost the community so much, we're not paying our fair share now and we need to."
On the other side, Jim Roberts thought the proposed fee was already too high. "I'm a senior and I have nothing against a fee but if you're gonna have a fee it needs to be fair and equitable," Roberts said. "At $100 and even at $60 that's about four hours of labor. And that's 2200 hours a year, two people working full time for a year, issuing 50 cards, or 550 cards and that seems a little excessive."
Another local resident, Harvey Gilliland agreed that the proposed fee was too high. He also thought the card should not expire each year. "Let it expire when I expire," Gilliland said. "Nobody's going to be trying to use it if I'm gone so it's kinda silly to have that cost, so I think the town should save reissuing the card to people that already have one."
Before this year, cards were issued for free and were good for three years. The proposed ordinance would allow seniors living on less than $20,000 a year to apply for a waiver from the fee. The finance director calculated a $60 amount based on the cost of issuing the cards and dividing that cost among the 400 she thought would not seek that low-income waiver. The assembly at its last meeting voted to boost the amount to $100. If 400 people pay a $100 fee, that would bring in $40,000 a year for the borough.
Mayor Mark Jensen didn't like the increase. "This fee is a little bit more than what the finance director said it would actually cost to produce the card," Jensen said. "I believe she came up with like a $50 maybe $60 value and then it was amended to make it $100 at the last meeting and the amendment passed and so did the ordinance. I'm going to be voting no on this. I feel like it's kindof like an extra tax if you're charging a little bit more for something than it's actually costing you to provide."
Jensen and Kurt Wohlhueter voted against the senior fee in its second reading but it passed on a 5-2 vote. The third and final reading will be at the assembly's next meeting February 26th. If passed it will be charged for the 2019 exemption cards.