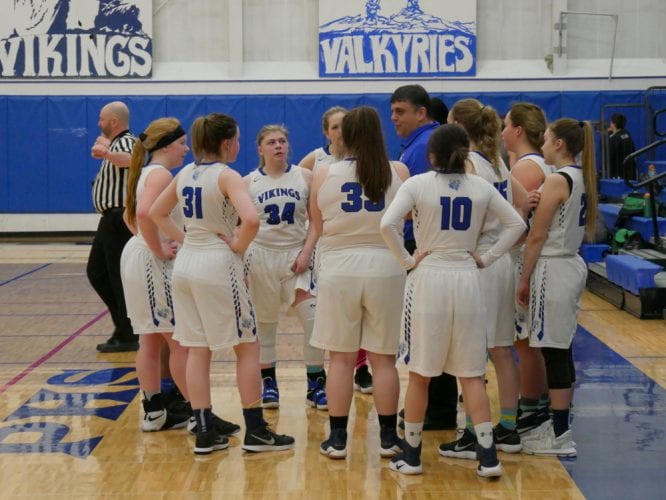 The Petersburg High School girls basketball team added two wins to their season total on the road in Haines last weekend while the boys lost two, including another heart-breaking one-point loss to the Glacier Bears.
The girls won their games 41-34 on Friday and 44-28 on Saturday. Rikki Lewis led scoring for Petersburg Friday with 15 while Maddy Parker scored 19 on Saturday. Joe Viechnicki spoke with girls coach Dino Brock about the wins.
The Lady Vikings have six wins and eight losses this season.
The Glacier Bears beat the Viking boys team 55-54 on Friday and 54-43 on Saturday. Joe Viechnicki spoke with boys coach Rick Brock about the games, starting off with Friday's one-point nail-biter.
The boys team has two wins and 12 losses this year. Both teams are on the road against Craig this weekend and Wrangell the following weekend.