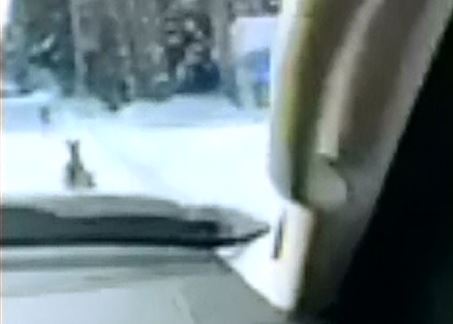 The two Petersburg teenagers accused of hitting deer with their truck pleaded not guilty to the charges.
The teenagers are 17-year-old Sebastian Davis and 17-year-old Jasmine Ohmer. The arraignment proceeding happened in Petersburg Trial Court February 26 and lasted just seven minutes.
The teens are being charged with misdemeanors of harassing game for allegedly hitting deer with their truck on purpose. Davis is also being charged with reckless driving, also a misdemeanor.
Both teens say what happened on February 5 was an accident. In court documents, they say that they were trying to scare the deer for fun and were not trying to hit the deer.
The incident was allegedly recorded on video by Ohmer who posted it on Snap Chat. The recording shows deer being hit on a neighborhood street in Petersburg and voices laughing afterwards.
The District Attorney's Office in Sitka is handling the case.
Each teenager has a lawyer representing them. Nick Polasky of Juneau is representing Davis while Joe Kovak of Ketchikan is representing Ohmer.
The next court proceeding will be a calendar call on May 15.