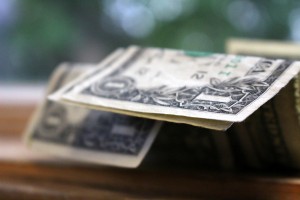 It looks like voters in Petersburg will have another chance this fall to weigh in on a proposed change to the senior sales tax exemption. Petersburg's borough assembly Monday, June 4 approved the first reading of an ordinance that would end the exemption for people 65 and older and replace it with an annual rebate for low income seniors.
Supporters of the change say the loss of tax revenue from a growing senior population is making it difficult to fund local government. A group of local residents has asked the assembly to put the measure on the ballot and said they'd be trying to convince voters to make the change. Sue Paulsen thought this move could accompany other changes to the borough's budgets in the future, including other revenue sources or ways to cut spending.
"In the age of the aging population and declining state money, we are facing an ongoing problem these next few years," Paulsen told the assembly. "We're hoping the voters will endorse this plan as part of a larger plan. Let the debate begin. Please put this question on the ballot."
The proposal would end the exemption and it would create an annual fixed rebate for seniors who already receive several other kinds of state or federal assistance. Seniors would have to apply and would receive a 300 dollar check, or 450 dollars for a household of multiple seniors.
Assembly member Kurt Wohlhueter thought it was a good idea even though he is nearing the age of qualifying for the exemption.
"Right now we're scrimping to try and balance the budget the way it is now," Wohlhueter said. "It's not going to get any better if we don't have those people that can afford to participate to participate. I mean I'm 63. I'm looking down the barrel at this opportunity myself if I want to be self-centered but I'm also looking at the young people around this community that will have to shoulder the burden that I think we all should be able to shoulder if we can afford it."
The mayor and assembly members were all supportive of the issue appearing on the ballot but not all said they'd be supporting the change at the voting booth. Nancy Strand had concerns about younger people trying to live in Petersburg.
"I wonder if the tax exemption should be extended to all ages, as needs based," Strand said. " I wonder about raising the tax cap; there's all kinds of things we could direct this group to take up. But I will be voting for it to go on the ballot."
Likewise mayor Mark Jensen said he'd support putting the issue to a public vote but didn't think he'd be voting to end the exemption. It passed in first reading by a 7-0 vote and requires two more readings by the assembly. If so, voters will have the final say this October.
Past attempts to end the senior tax exemption have been voted down pretty handily. Voters have agreed to limit the tax break to local seniors and not exempt alcohol and tobacco. Starting next year, seniors will be charged a new administrative fee each year for their sales tax exemption card, although low income seniors can apply to have that waived.