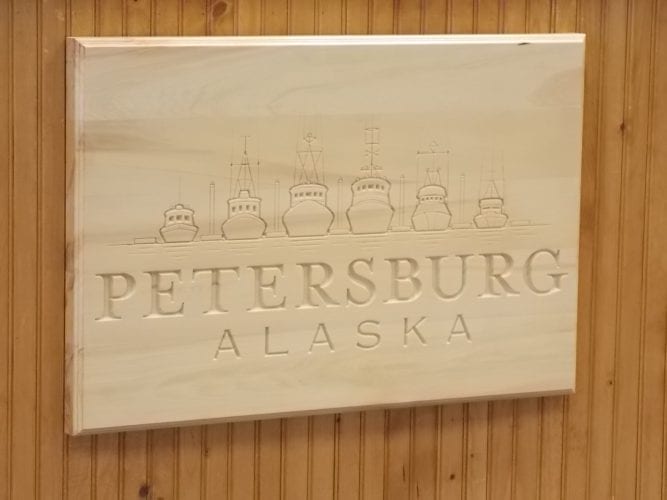 Petersburg borough employees have ratified a new three-year contract. The vote by membership of the Petersburg Municipal Employees Association was Thursday, July 5th.
The PMEA represents about 80 workers throughout the borough government. They've been working under the terms of a contract that ran through June of 2017. Negotiations between the two sides have been contentious and on again, off again for over a year. The union this spring lodged an unfair labor practice complaint with the state against the borough.
Employees voted down a different tentative agreement in March but union representatives say employees voted overwhelmingly in favor of this agreement. The new pact is retroactive to July of 2017 and will run through June of 2020. Employees will receive a one percent wage increase in each of the three years. Last year's one percent increase will be paid to employees in a lump sum once the agreement is finalized.
This contract also gives additional wage increases to some police officers, resident assistants at Mountain View Manor and facility specialists in the Parks and Recreation Department.
Joe Bertagnoli, who was on the negotiating team for the employees, writes in an email he is happy to get the new contract over with and looking forward to getting back to work as usual. He writes that the unfair labor complaint will go away once the contract is signed.
The borough's negotiator was John Hoag a labor attorney and former borough assembly member.
"Well they said they thought they could do it so I wasn't very surprised," Hoag said of the vote by employees. PMEA workers complained to the borough assembly about Hoag's conduct during negotiation sessions. He said at this point he does not feel like he needs to address that complaint. "No I don't. I'll say this though. I've negotiated three contracts for the borough with IBEW and a previous one with PMEA and issues regarding my conduct were never raised in those other for negotiation sessions, only this one," Hoag said.
Electrical workers represented by the International Brotherhood of Electrical Workers or IBEW this year also agreed to one percent wage increases for a new three year pact that runs through 2021.
The borough assembly still has to vote on the PMEA contract sometime this summer. There's no quorum for a July 16 meeting so that vote likely won't be until August 6th. The borough's finance director has not yet calculated the costs to the borough from the two new labor contracts.