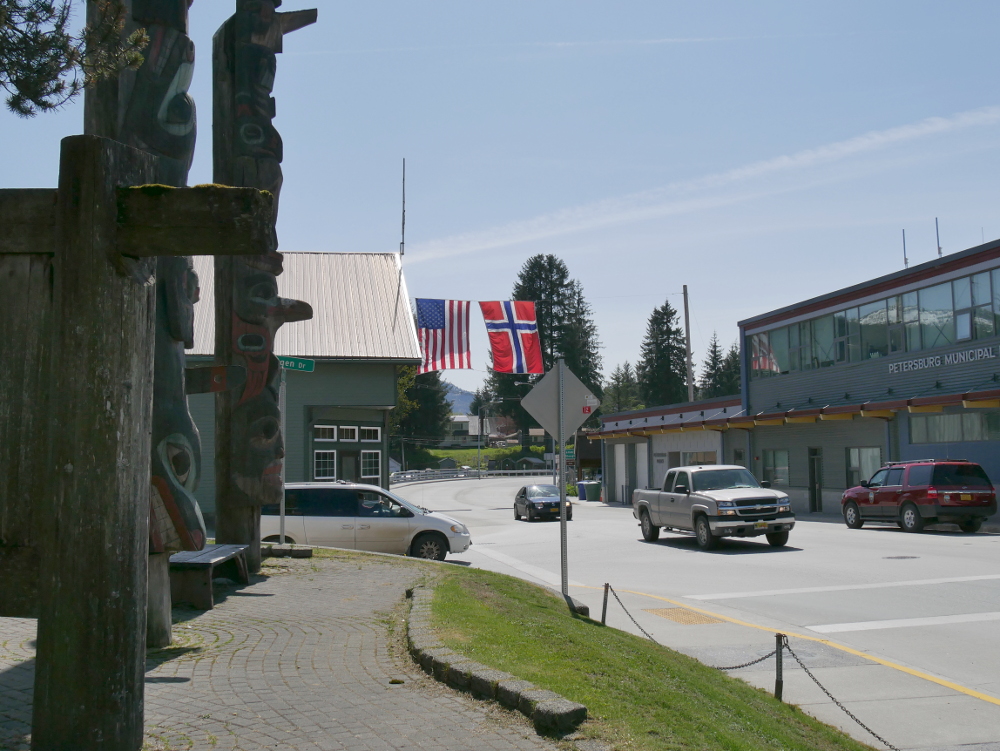 A short discussion on the borough's budget broke out among the Petersburg Borough Assembly Monday night, months before the assembly typically tackles a spending plan for the upcoming year. Assembly members are signaling they will be pushing for cuts to borough spending, especially in light of October's vote to continue a senior sales tax exemption.
Monday's discussion started with assembly member Bob Lynn asking to do a risk assessment for the borough's revenue sources. "I think we as an assembly need to see what we expect to, like for instance which funds do we expect to be at very high risk, moderate risk, low risk and I'm not arguing about how we would put that but I would like to see what problems we might run into and I'd like to see that projected out for a number of years because I would like to be able to do whatever we can to put some stability in whatever budget we come up with," Lynn said. He was asking for that in the context of state funding for the borough. Lynn attended an Alaska Municipal League local government conference this month in Anchorage and heard about the state's budget and its anticipated impact on municipal governments. Lynn said he expected cuts to state revenue sharing and other funding.
Vice mayor Jeigh Stanton Gregor agreed there will be less state funding. "The reality is it's getting harder and harder and you get into a situation where you have to start looking at reductions and I think as a community we have this quality of life that we've come to love and enjoy because it makes us our home in Petersburg," Stanton Gregor said. "Those are going to be some really uncomfortable discussions moving forward in the borough budget process because we all have things we feel are critically important in terms of infrastructure, hours, etc. I just wanted to give the community a head us that's something I'm definitely going to be focusing on in the discussion topics of where can we reduce without feeling a major loss in terms of services or quality of life."
Borough manager Steve Giesbrecht sent an email to assembly members October 29th with his list of budget changes for the upcoming fiscal year, starting in July. On that list – elimination of a vacant sergeant position in the police department, cutting eight hours a week at the library and parks and recreation, charging a credit card fee for people paying their property taxes that way, cutting hours at the baler and eliminating snow removal outside service area one. Giesbrecht also outlined plans to move a full time employee from public works to building maintenance, addition of an EMT position for ambulance service and compensating EMS director Sandy Dixson for responding to ambulance calls.
Giesbrecht also asked whether the assembly wanted to reduce or eliminate funding to the Chamber of Commerce, the museum and KFSK and whether the assembly wanted to reduce the school contribution. He also sought direction from the assembly on merit raises for borough department heads and the borough's approach toward future labor negotiations.
So far only one assembly member has responded by email. Jeff Meucci told the rest of the assembly he suggested cuts to borough spending that might not be that popular. "You know we passed a ballot initiative that said we want to continue the entitlement for people who are over 65," Meucci said. "So we have to sort out how we're going to come up with those funds, how we're going to balance the budget with those issues as well. And I'm willing to looking at every department and every public service that we offer, whether it's KFSK or the library, the museum, seniors meals, we need to look at all that stuff."
In his email response to the manager, Meucci wrote he wanted to see a budget with all of Giesbrecht's changes. He also wants a budget that cuts the Chamber by 25 percent and the museum and KFSK by 20 percent. Meucci also wants to consider cutting the school district by 20 percent. He also wanted to look at senior services and hoped to make up for lost revenue due to sales tax exemptions.
Assembly member Taylor Norheim also gave his opinion for the direction of borough cuts. "My feelings on it are you kind of have a responsibility to take care of the children and the elderly and everything in between you need to take care of yourself at some point," Norheim said. "So when it comes time to cut things maybe it should be more in the middle and not so much on the young and the old."
The assembly typically doesn't consider a budget until May or June for the budget year that starts in July. However, Meucci said he's hoping to give borough staff direction on budget changes well in advance of seeing a budget proposal from staff and before assembly members leave for the fishing season.