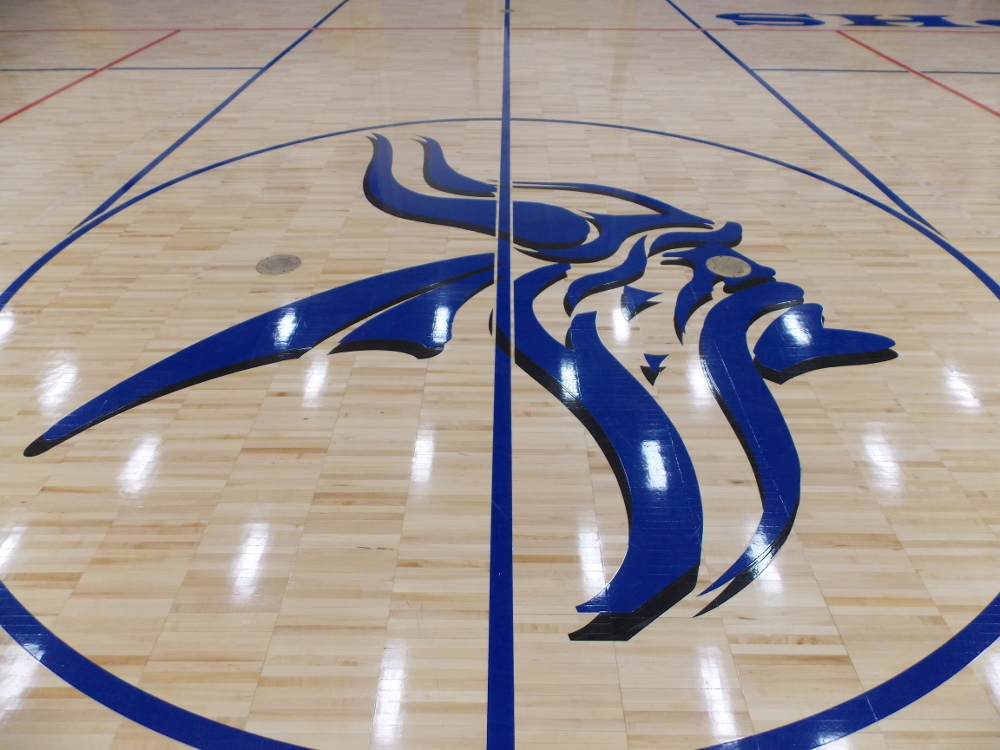 Petersburg High School's basketball teams opened their season last weekend with games against Ketchikan and Metlakatla. The boys varsity team lost four games on the road while the girls team lost two at home.
The boys varsity team had four road games in five days, sandwiching a series against Metlakatla with games against Ketchikan. It's a tough way to start the season after just two and a half weeks of practice but coach Rick Brock was glad for the challenge.
"(The) positive side of that is we got a chance to play, you know when you go to tournament you get to play different styles from one night to the other but conditioning-wise I was real pleased with how we came out after Monday's game, which was a war of attrition," Brock said. "I thought we looked good still. So pretty good shape for this time of year."
The Vikings lost to the Chiefs 53-48 Friday and 42-33 on Saturday. The Vikings also lost games by double digits to the Ketchikan on Thursday and Monday. Brock thought Monday's 20-point loss to the Kayhi Kings was his team's best outing of the four. And he said his team was disappointed to drop to games to the Chiefs.
"They've got two starters back from last year's state championship team and three other guys that played quite a bit," Brock said. "They've got a good quality squad but we still walked away, hard to win on the road in our league, but we still walked away disappointed in our own play. Metlakatla's good but I think we helped them beat us, especially on Saturday only scoring 33 points on the road is tough. But I was real pleased on how we bounced back on Monday."
The boy's team was fourth at the state 2A tournament a year ago, finishing the season with a record of 10 wins and 15 losses. The Vikings were second in the region to the eventual state champions from Metlakatla. The team returns six from last year's varsity, including four starters.
The Lady Vikings last year had an 8-13 record and didn't make it past the regional tournament. The girls team opened this season at home against the Metlakatla MissChiefs. The varsity team lost 28-25 Friday and 25-24 on Saturday. Coach Dino Brock thinks they were exciting games that reflected a lack of practice.
"It looked like the first game of the year in a lot of ways, both teams, both us and Met, played hard," Brock said. "Really our offenses ran better Saturday. I thought that defensively the game was a lot better Saturday for both groups. So it was just two competitive games."
The girls team is a smaller squad both in numbers and height this year, with a mix of younger and older players. Brock thinks his team could run the fast break as the season progresses.
"I think as we get ourselves into shape, we definitely will," he said. "It seems like we want to run. So that will be a big key for us to get ourselves into shape and to learn how to do that, how to push the basketball up whenever we get the opportunities. First thing we keep talking about is the need to rebound, we're not huge. So as a group we're going need to really block out, rebound the ball clean, we keep talking about so that we can run. And then we can take advantage of the speed that we have."
The junior varsity squad also played last weekend, losing 30-28 on Friday and winning Saturday 36-19.
Both teams are off for a couple of weeks, practicing over the holiday break. The boys and girls both head to Nome in early January. The Little Norway junior varsity tournament is in Petersburg the second weekend in January and the varsity teams will have home games later that month.