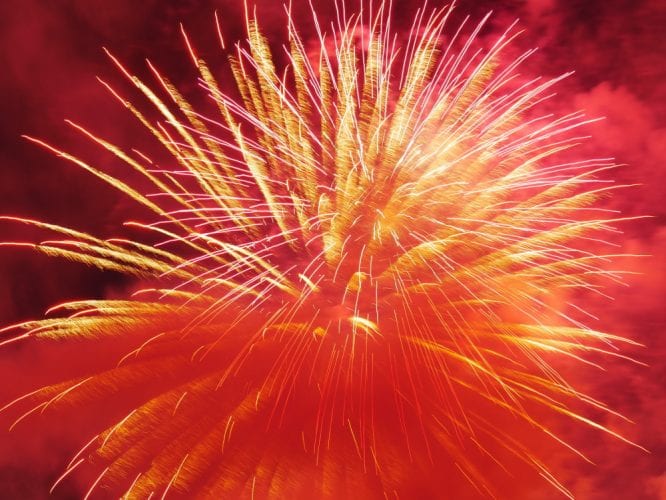 Petersburg's borough assembly could look to revise old city law on fireworks this year. The assembly Monday agreed to ask the public safety advisory board for a recommendation on revising that local law, with input from the police and departments.
Petersburg has a local law that prohibits anyone from possessing, selling or lighting off fireworks within the old city limits.
In written comments, police chief Jim Kerr noted that the law does not include any fines. The only option for police is to bring criminal charges for disorderly conduct. Kerr did not think the use of fireworks should bring criminal charges but he thought the law should be revised to create fines for their use or set days when they are allowed.
Assembly member Brandi Marohl said she asked to put the issue on the agenda at the request of the police chief.
"I think that there should be fireworks on a few days and I like the idea of a timeline but that's just where I stand on it," Marohl said.
The borough has yet to draft a new ordinance for review. One possibility would be to allow their use around the Fourth of July and New Year's Eve.
Assembly member Bob Lynn thought the whole law needed to be revised.
"If I bought those outside of town, came to town, brought groceries and took them back out I'm in violation of the ordinance," Lynn said. "To me possession needs to be looked at as part of this process. And I can tell you a lot of people in town have them, so there's a lot of people in violation. The whole ordinance I think needs to be looked at in more detail."
The existing law prohibits torpedoes, roman candles, rockets, skybombs and skyrockets, M-80s, cherry bombs and other things commonly known as fireworks or fire crackers.
Vice mayor Jeigh Stanton Gregor noted it's been a while since he's received more feedback on a topic than this one.
"Two things, one tying into what Chief Kerr said, the idea of like OK, technically this is illegal now but people do it anyway and there is no fines structure, we need to put something in place," Stanton Gregor said. "But the majority of feedback I received is don't make any exceptions in service area one because my dog is going nuts. For real that's what I've heard a lot of and a laundry list of other things."
In the end, assembly members agreed the issue should go to the public safety advisory board for a recommendation. The vote was 6-0. Mayor Mark Jensen was not at the meeting.