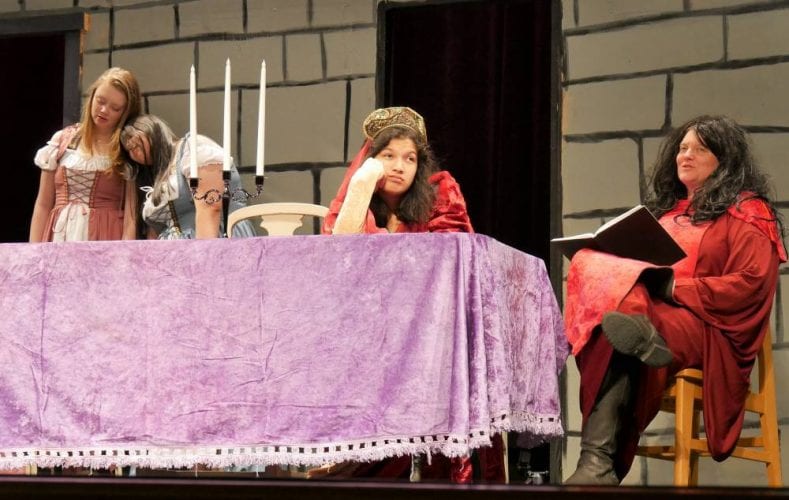 Petersburg High School theater students are performing the play "The Uniform Unicorn" this weekend at the Wright Auditorium. KFSK's Angela Denning reports:
The play is set in Midieval times so there is royalty and their subordinates. The jesters are desperately trying to please the king so they want to give him a unicorn.
"We'll go into the forest first thing tomorrow morning and find one for the king's birthday," says actor, Sarah Larson, one of the jesters.
Of course, the play has good guys and bad guys.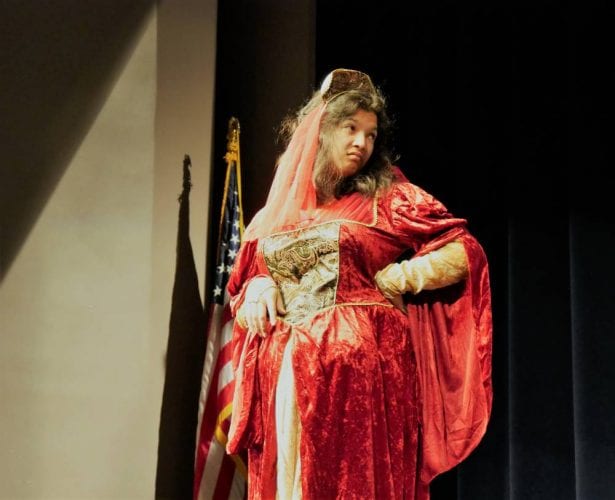 "I am the Chancellor's daughter and I make the decisions around here," scowls Althea Malone in the role of Obnoxia. She is pretty evil and she loves food.
Cyndy Fry is is directing the high school play and also performing in it.
The high school performance of "The Uniform Unicorn" happens tonight and Saturday night at the Wright Auditorium. The show starts at 6:30 p.m. and doors open at 6 p.m. Tickets are $5.