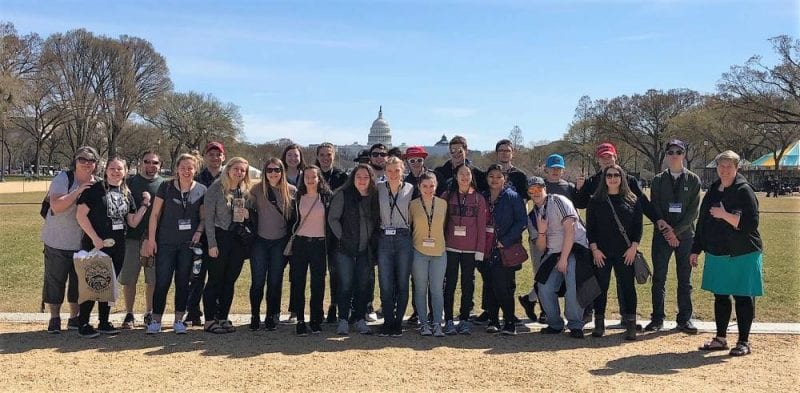 23 Petersburg High School students have returned from a trip to the East Coast where they visited historic places in Washington D.C., Pennsylvania, and Virginia. KFSK's Angela Denning has more on the Close Up trip.
It's called Close Up because students get a close up look at the democracy that makes up their country. But there's a lot more to the trip than just visiting the DC capital. For a week and a half there were many firsts for many students: the first train ride, the first subway; the first time navigating in an urban environment.
And then there was all the history.
"A really cool part was learning about these things and then actually being able to see them in person like the Lincoln memorial, Martin Luther King Jr. memorial, and just seeing those in person, seeing how big they are in person," said PHS Senior, Tiara Simbahon.
The Holocaust Memorial Museum was a favorite among many of the students. Junior Brooklyn Dormer says seeing the museum in person was very impactful after having studied it in school.
"There's so many artifacts," Dormer said. "There's a room that's just shoes, just laid out, probably thousands and thousands of pairs of shoes that were from the actually time and everything put together was really amazing. And it really hit me the hardest."
Senior Alyssa Guthrie says the Holocaust Museum is still vivid in her memory as well.
"I remember I sat in this one room for probably 45 minutes. It was called the Voices of Auschwitz and it was just all these survivors telling tales of what happened to them while they were in there," Guthrie said. "It was really powerful because it wasn't just you were reading this, you were hearing the voices of the survivors who went through those horrors."
Petersburg High School offers the Close Up trip every other year to juniors and seniors so that everyone gets a chance to go in high school if they want.
The students spent most of the time in DC where they visit monuments, important buildings, and meet Alaska's Congressional Delegation.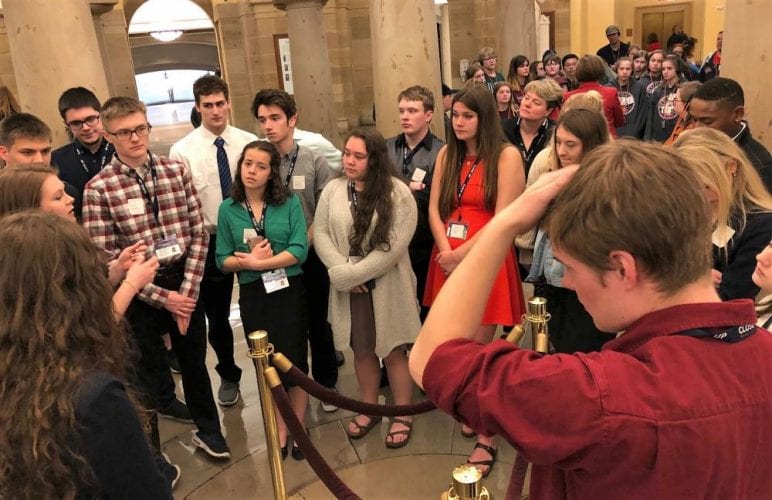 Junior Noah Sullivan says the day at the Capital was one of his favorite parts of the trip.
"All these people that you see in the news every day but you get desensitized to remembering that they're actually real people and [then] you see them in real life," Sullivan said.
One of those people was Ivanka Trump, the President's daughter. Some students nearly brushed shoulders with her when they were leaving U.S. Senator Lisa Murkowski's office and were exiting the elevator.
High School Principal, Rick Dormer, was one of four chaperones on the trip and he says the students were pretty excited.
"They were like, 'Woah, celebrity status!' Dormer said. "Murkowski's aides, who are from Alaska, say, 'Oh, we see her all the time. She's always moving around over here in the Senate.' And so, just seeing those people you see on TV were just right there next to us."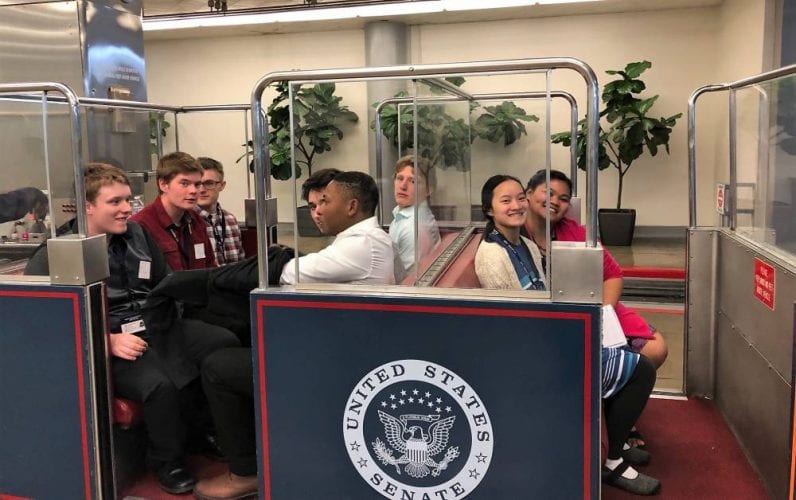 Simbahon says one of her favorite parts of the trip was seeing all of the artwork in DC.
"When you walk around the city there are just sculptures everywhere, paintings everywhere of history," Simbahon said. "The whole city's designed."
The students spent a few days touring as a solo group and then met up with Close Up students from other parts of the country for a few days.
The Petersburg students then took a train from DC to Virginia where they toured the living-history museum Colonial Williamsburg. There residents live and work like they did 300 years ago.
"They all dress in 1700s," Dormer said. "They're doing things like they did in the 1700s. The tin smith is there pounding out tin and he talks about it."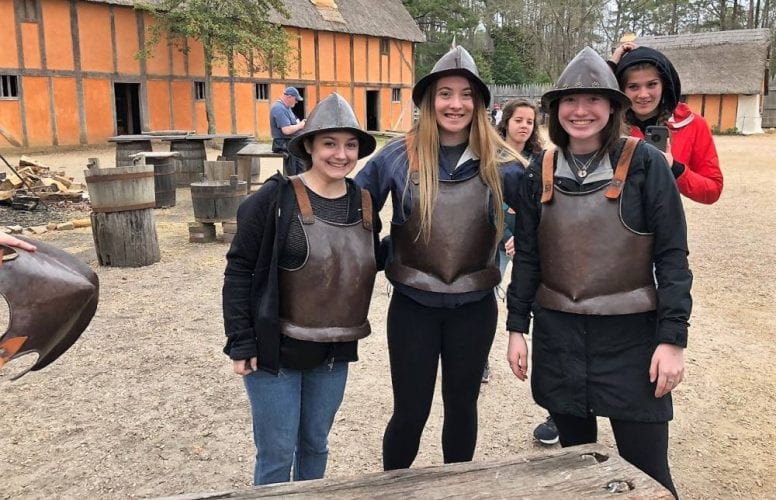 Dormer says the Close Up students also learned tolerance. Each student brought something different to the trip and took something different away. And, he says, that's kind of the point.
"A lot of kids got there and right away bought "Make America Great Again" Trump hats. They're Trump supporters. We had other kids telling them, 'How could you support him?' That's their right too," Dormer said. "You know, that's their political opinion and that's part of the reason we go because everybody has a right to that."
Students raise money for the trip for a few years. The whole thing, including the plane ticket, costs each student about $3,000. A lot of money was raised through selling concessions at the school.