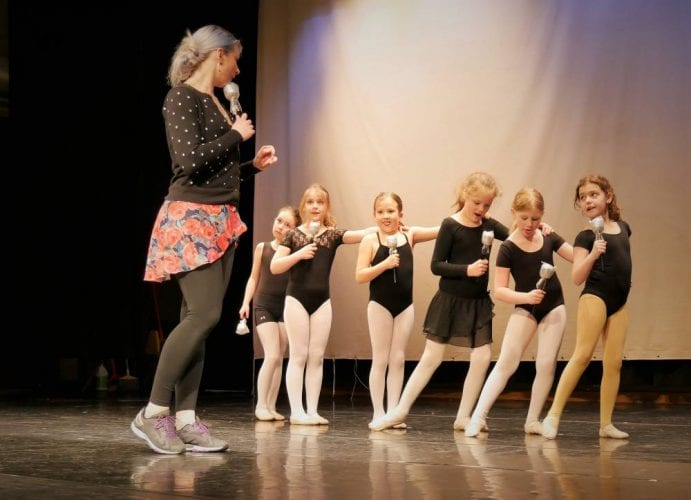 Over 170 young dancers are set to perform "Best of Broadway" at the Wright Auditorium Monday and Tuesday night at 6 p.m.  The performance is the annual spring recital for the Mitkof Dance Troupe. KFSK's Angela Denning has more:
Half a dozen 2nd graders are on stage in their black leotards and white leggings. They're practicing for their piece in the "Best of Broadway" production. Caroline Crain is their dance instructor.
Dance teacher, Kathleen Boggs, has been watching off stage. She's been with the local dance troupe for 13 years. She talked with me about the recital, "Best of Broadway" which they've been working on all spring. She says people can expect a lot of show tunes, broad way musicals, and a little bit of theater.
The spring recital wraps up the season for the Mitkof Dance Troupe. There will be some classes offered in the summer and then the annual dance camp in mid-August.