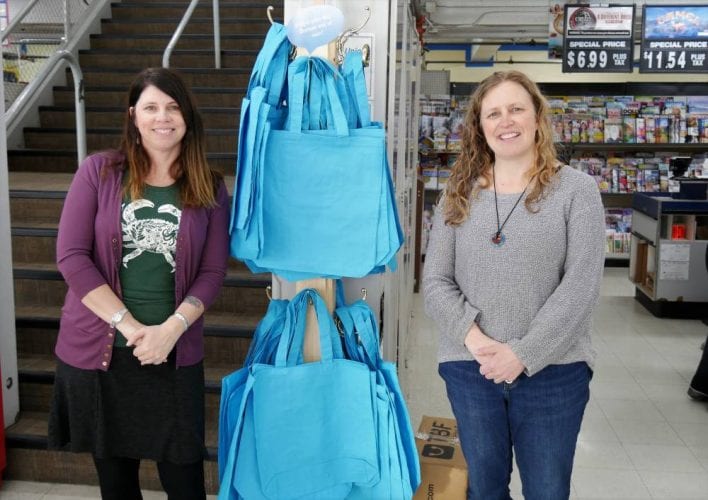 Many people want to use reusable bags at the grocery store, they just forget to bring them. That's the premise of a project by a Petersburg volunteer group that installed a "borrow-a-bag tree" at one of the local grocery stores. KFSK's Angela Denning has more:
Petersburg residents Sunny Rice and Gina Esposito are at the Trading Union Grocery store downtown. They're setting up what they call a Bag Tree, a place where people can borrow reusable cloth bags when they forget theirs at home. It kind of looks like a tall coat rack but with cloth bags hanging all over it.
The idea of the Bag Tree is like the Kids Don't Float program at the harbors with the PFDs. You use one when you need it and return it when you can.
Rice and Esposito are volunteers with the "The Plastics Group" in Petersburg, which is trying to bring awareness to the community about single use plastics. They spoke with me more about the project.
Last year, The Plastics Group received a grant of nearly $2,000 to kick start the project from the Petersburg Community Foundation. The group tries to bring awareness of single use plastics, marine plastics, and marine debris. The group plans to continue their efforts next fall.