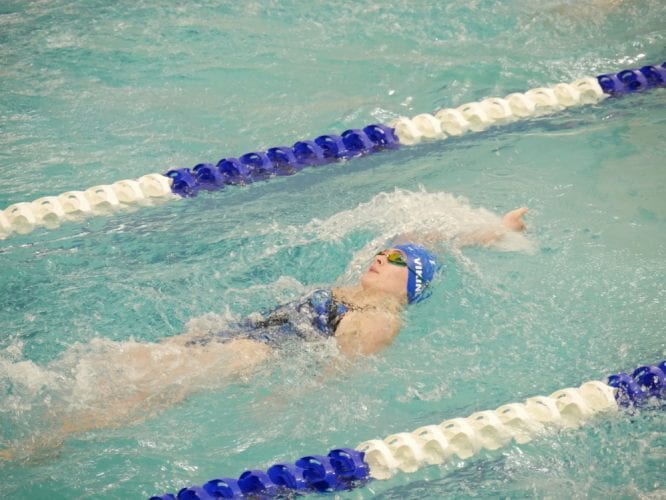 Six Petersburg swimmers with Viking Swim Club competed in the statewide Junior Olympics meet in Anchorage the last weekend in April. The event includes all swim clubs of all sizes in the state. Out of 22 teams, Petersburg's tiny team placed 14th.
Petersburg swimmers included five from the high school and one from the grade school.
Freshman Allie Morgan won the girls 100 meter freestyle event for the 13-14 year old girls. She also finished in the top three in the girls 50 and 200 free events. Overall, Morgan finished 11th place individually in her age group.

10-year-old Abby Worhatch finished in the top three in a couple of 10 and under events. Overall, she took 5th place individually for that age group.

Peter Kowalski, Alyssa Guthrie, and Maria Pfundt were finalists in their events. And Brynn Lister achieved best times for her events.
Viking Swim Club Coach, Andy Carlisle, spoke with KFSK's Angela Denning about the Junior Olympics meet.
The beer bits sale is a fundraiser for the Viking Swim Club. It takes place May 17, 4:30-6 p.m. in front of the Community Center.