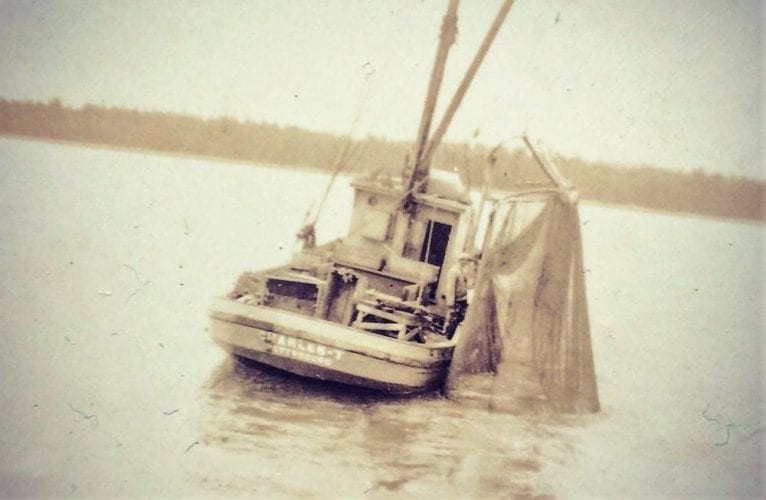 It's the birthday for one of the oldest boats in Petersburg. The Charles T is 100 years old this year and she's being celebrated this weekend at the Little Norway Festival. The Charles T will be open to visitors Friday and Saturday from 1 to 5 p.m. in the North Harbor. KFSK's Angela Denning has more: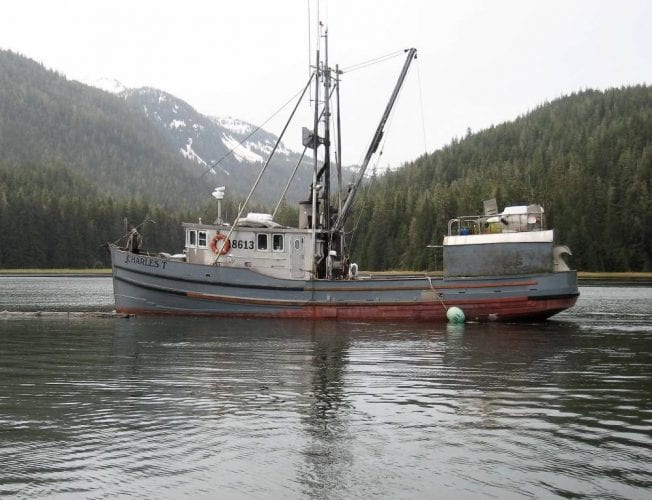 For about 100 years the Charles T has been used for tendering and long-lining in Southeast Alaska. The boat is now owned by Jim Eastwood who has had her for the last 30 years. The Charles T was originally brought up to Alaska from Seattle in the early 1920s by Earl N. Ohmer, the founder of the Petersburg processing company, Alaska Glacier Seafoods.
Now, Eastwood's daughter, Roberta, runs the boat as a tender for a Juneau processor by the same name.
Most of the Charles T has been rebuilt over the years including a new wheel house and back shed. But there are still some original pieces. A lot of the planking below the water has been preserved by the salt water. Some of the original ribs are intact and the keel, which runs down the center bottom of the boat.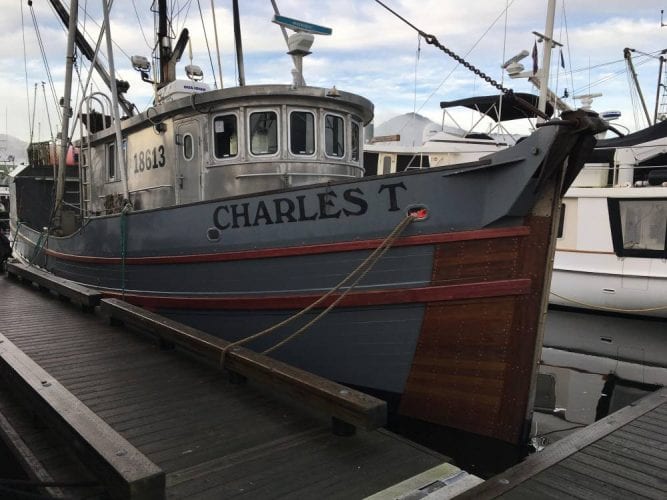 Roberta and Jim Eastwood will be at the Charles T this weekend giving tours Friday and Saturday between 1 and 5 p.m.
The Charles T is docked in the North Harbor, 1st float, stall # 48.