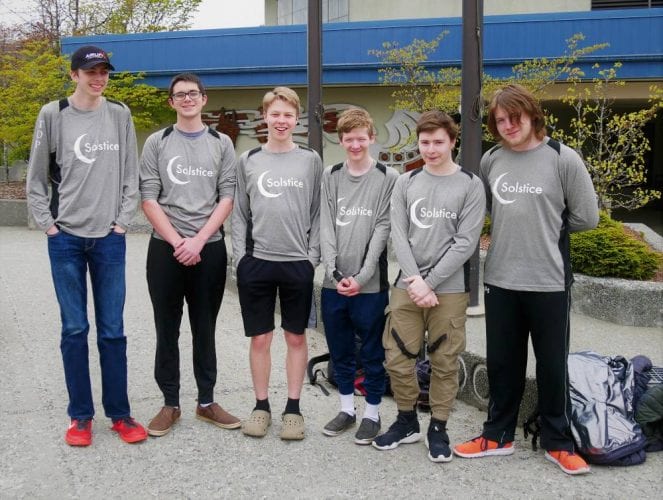 Petersburg High School's ESports team won the state championships this month. It was the first season for the video gaming team and the first year that the sport was approved by the Association of Alaska School Boards. KFSK's Angela Denning reports:
Half a dozen high school boys in gray and black T-shirts are climbing into a fire truck in front of the school. They're the Esports team, and like other school teams that win a state title, they get a sound parade. They ride through town in a firetruck celebrating their victory.
Jack Byrer is a junior and the student coach for the team.
"This is the first year for Esports and we won our first year so this is our first noise parade as an Esports team," he said.
ESports is new to Alaska schools and also for most other states.
In Alaska, teams compete in the game League of Legends, which is a battle arena video game. The teams use the skills of individual players to overcome opponents.
There aren't many teams in Southeast Alaska yet so Petersburg this spring mostly competed against teams in the Southcentral. Their record was 7-1. The finals were the best of three games against a Palmer team. It took nearly three hours of playing time.
Bryer says winning was an exhilarating experience with lots of cheering.
"It was a very emotional time," he said. "It was really cool to finally see all of our hard work pay off."
The team has been practicing about four days a week for most of the year.
So what did they have that other teams didn't? Byrer says communication was key.
"We had really good communication," Byrer said. "We were able to identify the issues if we saw one and we were able to modify what we were doing in order to end up winning."
Team member, Tristan Enriquez, says he liked to play the game on his own before he joined the team. But now, he gets a lot more out of it.
"I just like the team building aspect of it," Enriquez said, "how you have to communicate with each other to win and you really have to know what you're doing to be good at the game."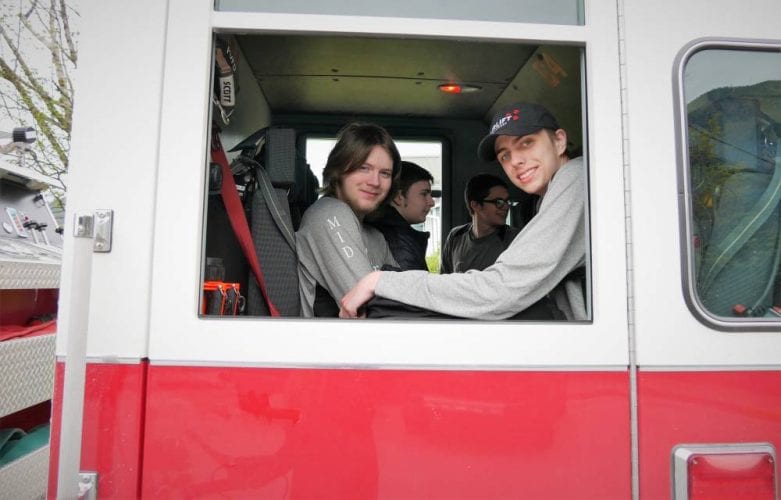 Trace Cook is a junior. He says ESports is the first activity he's joined in high school.
"And I joined it mostly because I thought it would be fun and it would give me a chance to be with people I could socialize with and be friends with," Cook said.
The Petersburg team has named itself Solstice.
"It was a long process to find a name but we just kind of stuck with one after awhile," said team member Liam Demko. "I think we just wanted a concept that really translated well into a visual design with a logo with just the moon, a crescent."
Petersburg's team this year has seven players, all sophomores and juniors. They all plan to return next fall and hope to recruit a lot more people to join them.