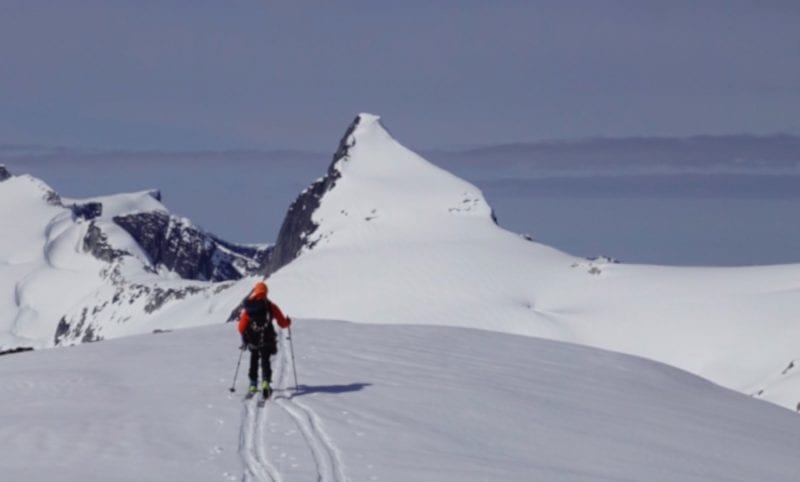 While most of Petersburg was getting ready for the Little Norway Festival, Scottish mountaineers Simon Richardson and Mark Robson were camped out on the North Baird Glacier, making plans to summit the peaks they'd flown halfway around the world to climb. But as often happens in the high country, things didn't go exactly as planned. Ari Snider met with the two climbers on their return to Petersburg.
In the garage of a local bed and breakfast, Simon Richardson is sorting through piles of gear spread out on the floor.
Richardson is an engineer from Aberdeen, in northern Scotland. Mark Robson, his friend and adventure partner, is from the city of Inverness and works in IT. The two are longtime friends and experienced rock climbers and mountaineers. They say the wild terrain of the Stikine Icecap attracted them to this part of the Coast Range. The Stikine Icecap, which includes the ice fields around Devils Thumb, is known in climbing circles for its technically challenging routes and unpredictable weather. After getting a helicopter ride to the North Baird Glacier on the mainland north of Petersburg, they set up camp and prepared to summit the 7500-foot Oasis Peak, about 13 miles northwest of Devils Thumb. But conditions quickly deteriorated.
"It was warmer than we expected," Richardson said. "And mountains aren't safe when they're melting, they're safe when they're frozen. There were a lot of avalanches up there."
So they did what experienced mountaineers do in uncertain situations – they waited, studying the mountains.
"So we spent quite a while, sat there with a little telescope just looking to see what was happening, to see the patterns of where things were avalanching and where they were not and to understand where the sun would come on to a face at a certain time of day," Robson said.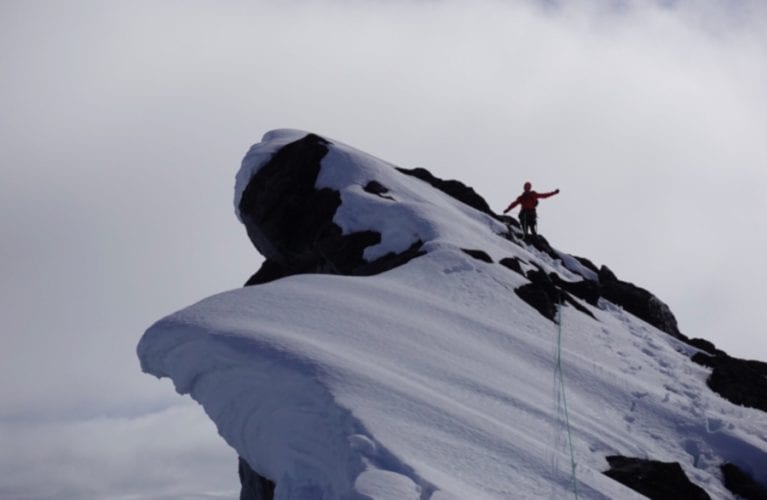 Eventually, they decided there just wasn't going to be a safe way up Oasis Peak. But the change of plans opened up new opportunities. They skied across the ice field to try their luck on a 7000-foot unnamed and previously unclimbed peak. Though they decided it was a safer bet than Oasis Peak, they still had to get their timing exactly right.
"So the big one we climbed I think we started at three o'clock in the morning," Richardson said. "We had a real tight time pressure because we couldn't start any earlier because it wasn't frozen enough. But if we left it too late the sun got out and then it got very very soft, and quite dangerous."
After the early start, they successfully reached the summit, and made it down by midafternoon. Over the next few days the pair went on to summit four more unclimbed peaks, all close to 6000 feet tall. It's hard to be completely certain that a peak has never been climbed before, but the mountaineering community actually does a pretty good job of recording first ascents, and Richardson said they did their research. To the best of their knowledge, they were the first people to ever set foot on those five summits. Even so, Robson was understated when describing the endeavor.
"Yeah it's pretty cool," he said. "It's quite exciting to stand on top of something you don't think anyone's been to before. I mean to be honest just standing on top of any of the mountains up there and looking across at the view is you know its outstanding."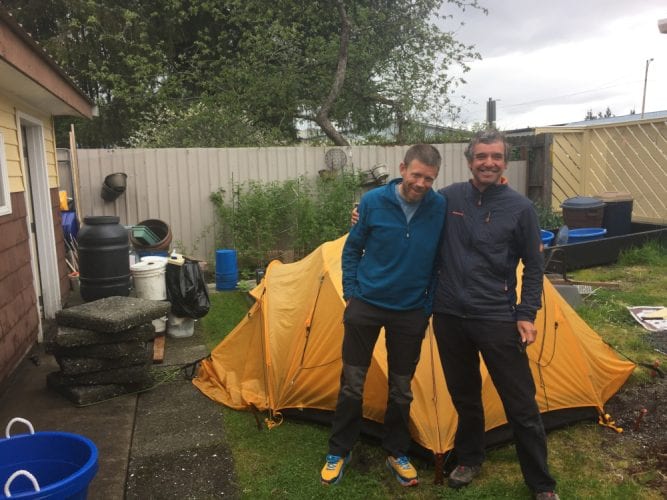 Back in Petersburg, Richardson says by all accounts the expedition was a success.
"Yeah we're feeling good actually. It's taken a lot of planning, this trip. It's a long way away from home," he said. "So it's really good to put it all together and come here and climb some mountains. Done it safely, and we're still friends, so that's a good outcome."
By now, Richardson and Robson are back at their day jobs 4,000 miles away, no doubt scheming up their next big adventure.