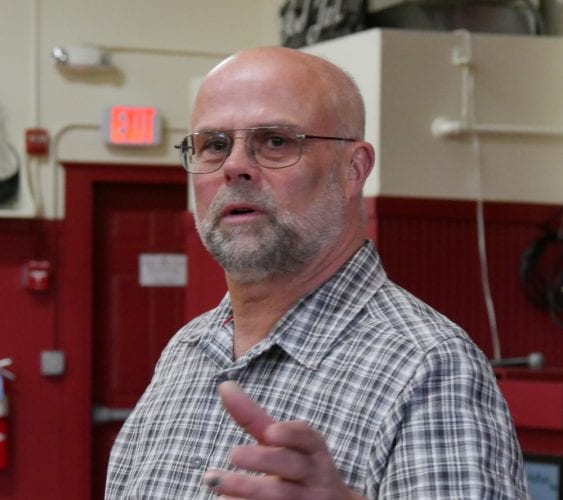 The filing period has started to run for elected office here in Petersburg and potential candidates have a little under a month to decide. Petersburg mayor Mark Jensen plans to run again, as does assembly member Jeigh Stanton Gregor.
63-year-old Mark Jensen is a welder and commercial fisherman, who's been the mayor in Petersburg since the fall of 2012, except for about four months in 2017. That year he stepped down from the seat over his opposition to a reorganization of borough utilities. He also was on the council for the city of Petersburg prior to his time as mayor. Jensen said he'd like to continue on as mayor.
"In the last 11-12 years I've been doing this I've made some good connections with people and met some good people that are in the same position as me, legislators," he said. "And it's interesting. And I care about the community. I'm concerned about the community, everybody in it. I think I've done a pretty good job and I'd like to continue."
Jensen points to his role in seeing a continued Coast Guard presence in Petersburg and he's glad that the borough was able to build some projects when state money was available.
"Just some of the projects that I helped get funding for or get to the top of the capital projects list to have done in town," Jensen said. "I know some people disagree with the infrastructure we've put in, if you think about it in hindsight, if you we're trying to build a new harbor now, or a library, or a fire hall, you wouldn't have the money. And I'm glad we did the infrastructure that we did when we had Senator (Bert) Stedman in the finance committee co-chair, doing the capital budget and the state had the money."
Jensen has voted against budgeting for and filling two vacant public safety jobs in the borough this year, in the police and fire departments. He also opposed a land and building exchange between the borough and fuel company Petro Marine. The mayor is concerned about state funding losses.
"The governor's pretty serious about cutting the budget, obviously," Jensen said. "He did the school bond indebtedness, half of it, and he plans on doing the next half next year and maybe revenue sharing. My big concern is if he figures out a way to get his hand on the raw fish tax. I mean that could be, on a good year, 800,000 dollars to Petersburg, certain portion of that going to the general fund and the rest going to the harbor. That could impact this town pretty hard."
The decisions for the mayor and assembly have been tough this year and could get tougher.
The borough is raising rates and taxes and looking at cutting services in response to the state funding vetoes.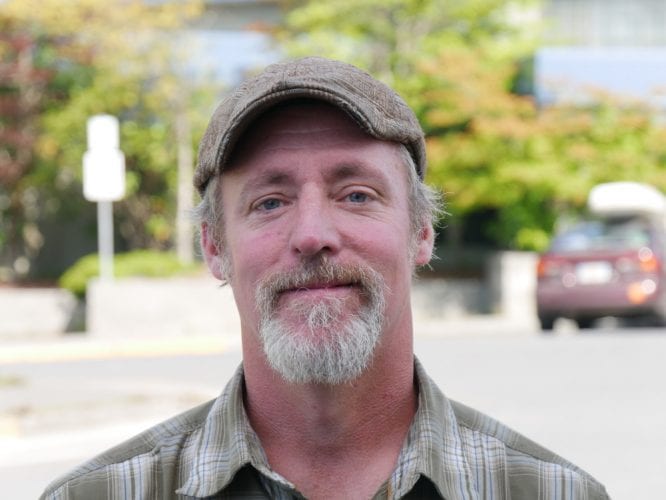 Another incumbent Jeigh Stanton Gregor plans to run for re-election to the borough assembly. He said he'd take the opposite approach to funding than he's seen from the governor.
"Senator Stedman once referred to it as throwing grenades down the chimney. That's really what it feels like, catching everybody by surprise," Stanton Gregor said. "So from my perspective as a local official I want to quite literally do it the opposite, take every issue piece by piece. Any decisions we make are going to have lasting impacts on our community regardless of what the state does and I want to make sure we are taking each of them slow and deliberate and really looking not just at what's going to happen three or six months from now but you know three or six years from now."
The 42-year-old is a mental health counselor and co-owner of a private practice. He's been on the assembly since 2014 and said he enjoys it.
"Years ago when I was living in Montana, the boss of the company I worked at a guy named Larry Stednitz always talked about being of use and trying to be of service to the community you live in," he said. "I was early-20s at the time so I didn't really give it a whole lot of thought but, not long after, he was right. It's good to be of service to your community. I definitely see being on the borough assembly as a way to be of service to our town."
Stanton Gregor commends the job of top borough administrators in helping cushion the blow of reduced state funding and he agrees the borough is going to have to look at more reductions in service. And he says he likes to make a point of explaining why he's voting the way he does.
The term for assembly member Kurt Wohlhueter also expires this fall. Another 15 seats on the school and hospital boards, planning commission and local advisory boards will appear on the ballot for the October 1st municipal election. The deadline to file is Tuesday, August 20th. There's more information at the borough clerk's office.