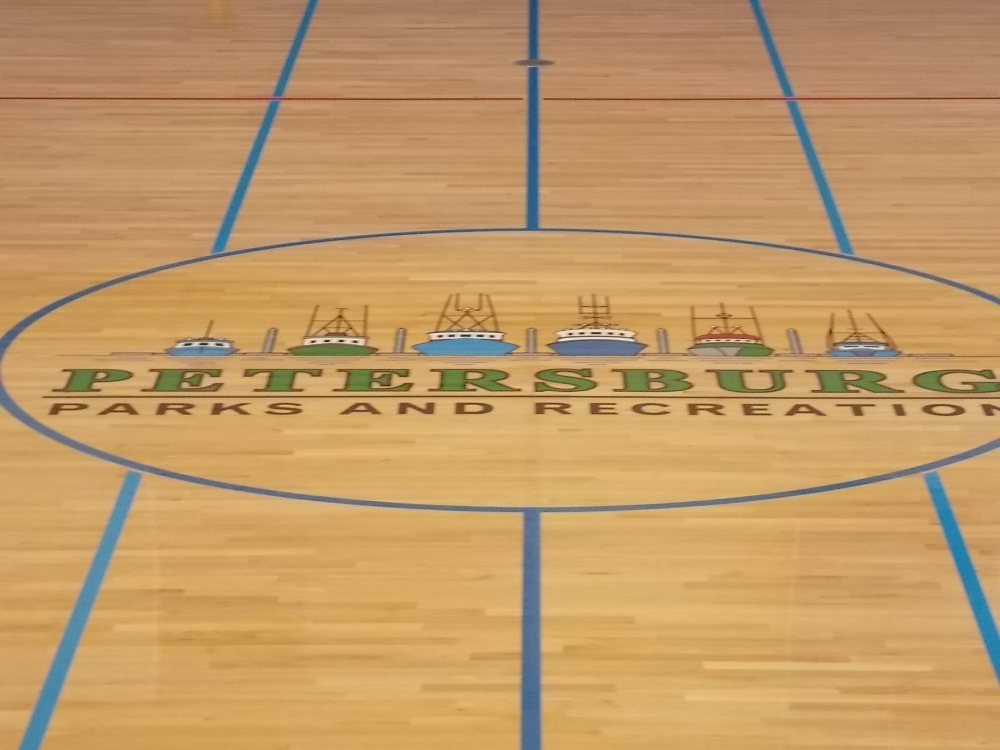 Petersburg's community gym and pool is planning to enforce a new age limit for unaccompanied kids at the borough facility once the new school year begins. The change has some parents pushing back and asking for refunds for their kids who normally use open swim and open gym times.
The age limit isn't set yet but officials are telling parents that children 10 and under will need to be accompanied by an adult.
"This would be during open gym times or open swim times," said Parks and Recreation director Chandra Thornburg. "The adult does not need to be within eyesight of the child, just in the facility."
She said the department along with the borough attorney have been doing a thorough review of policies and agreements with users of the pool and gym. Those include the school district and Viking Swim Club. One of the recommendations has been the unaccompanied minor age limit. And it's been a moving target. Thornburg said the attorney wanted to set it at 18 initially but local borough staff have argued for a lower limit. That's led to some parents hearing different ages for the change. The change wouldn't apply to structured use of the facilities when an adult is already overseeing kids, like the Viking Swim Club's practices.
Borough officials are justifying the change because of the cost of liability insurance and lawsuits filed against other school districts and recreation facilities where young children have been harmed by adults. Thornburg explained that staffing also plays a role in the decision.
"With one adult in the facility manning the front desk in the evenings and then one adult in the mornings, there's no way possible that we can be everywhere at once," she said. "And we've been discussing this for the last two years with the school district and really trying to narrow down the times the school district is in charge of the facility versus the times that we're in charge of the facility and analyzing how best to keep the safety of all children."
The school, gym and pool are all owned by the borough and they're all connected. The gym portion of the community gym is used by the school district from 9 a.m. to 6 p.m. The school district operates in the pool from 9 a.m. to 3 p.m. and it's rented by the swim club for practices weekdays from 3 p.m. to 6 p.m. But at the same time, adult community members are also using other parts of the facility, including the weight room, racquetball and work out room and exercise equipment on the second floor of the building.
Information about the age limit spread after the borough met with the swim club about its use of the pool. Thornburg explained, in retrospect, she wishes she had introduced the change differently.
"Change is hard to hear from for anybody," Thornburg said. "And I think it's hard to hear through the grapevine that change will be occurring. And I apologize that information got out before the opportunity for community discussion was allowed to happen. And I'm really hoping that after community discussion occurs, it's going to be better."
Parents have been emailing Thornburg and borough manager Steve Giesbrecht since hearing about the change. Parents point to age minimums at other public pool facilities in Southeast. For unaccompanied kids, Juneau has a minimum of 8 years, and an ability to swim. Ketchikan requires 7 years old, or 48 inches tall or ability to swim. But the borough has provided other examples. Private health clubs in Juneau have a limit of 13 or 14. And other pools in Fairbanks, Wasilla and Bethel have unaccompanied minimums ranging from nine to 11.
Niccole Olsen doesn't accept the Thornburg's examples of other recreation facilities.
"She had referenced seven different facilities, two of which were private clubs, which is you know a totally different story," Olsen said. "One facility was smaller in a community and they had a total age restriction of eight and under had to be accompanied by an adult. The rest of the facilities were just with the pool itself. And if water safety is a concern then implement a water safety test, a swim test."
Olsen said she's been dropping her seven and a half year old off for open swim since last fall and, since she and her husband both work, they aren't able to accompany him for those sessions.
"You know we talk to him all the time about responsible behavior in the pool and locker room safety and stranger danger type situations and there's never been a situation where we've been concerned with safety and as his parents I think that's obviously a number one concern, and so to hear this change with background being a safety concern and not have a community-wide discussion about other ideas and input and brain-storming to come up with other solutions just to have the rules changed was really frustrating as a community center member and user," Olsen said.
It's frustrated others as well. Kellii Wood said she has been dropping her two children off to use open swim.
"Petersburg tends to allow for a lot of freedom for these kids and Parks and Rec is kind of a facility where they can feel that independence, earn some confidence and meet with their friends who are also unattended by adults," Wood said. "So we really, we value that opportunity living here in Petersburg."
Since hearing about the change, Wood asked for and was granted a refund on pool passes for the kids, because those could only be used with an adult. She doesn't think they'll use the pool as much as they have in the past. But she also has been researching the issue, including reaching out to Petersburg's domestic violence victims advocacy group, and doesn't but the borough's reasoning.
"I've also been in contact with some people, or one person from WAVE (Working Against Violence for Everybody) who reminded me that if they're worried about child abuse, that that typically, 90 percent of the time that happens from somebody they know and not from a stranger off the street," Wood said. "So I just want to remind everybody, it doesn't seem like that's a logical solution to keeping our kids safe."
Wood, Olsen and other parents met with the borough Friday, August 2nd, with school administrators also present. The frustration was evident. A number of community members thought other simpler steps, instead of the age limit, could increase safety for children. For instance, many thought Parks and Recreation staff should be doing a better job of walking around the facility and monitoring for problems. Others suggested uniforms for staff so kids would know who to approach for help, or a better system of communication for the staff that is at the building. Parents also thought the age limit change wouldn't make kids safer. Moms pointed out, for instance, they couldn't keep an eye on their sons in the men's locker room, so being accompanied doesn't help in that situation.
Borough officials admit the proposed age limit is arbitrary, but say it's designed to protect younger and more vulnerable kids. There could be other changes in the works as well. The borough may look into requiring background checks for all employees, volunteers and instructors at the facility and is beefing up a system of security cameras.
The age limit change is not supposed to happen until the start of the school year, just a few weeks away. But parents may take their concerns next to the borough assembly. And it's not the only change in the offing at the pool and gym. Parks and Rec is looking into ways to boost participation at exercise classes with low numbers. They're taking another look at fees for exclusive use of the gym or pool and the availability of the gym for roller derby, soccer and hockey. And starting in September the facility will be reopen on Mondays. The Sunday closure remains in place.