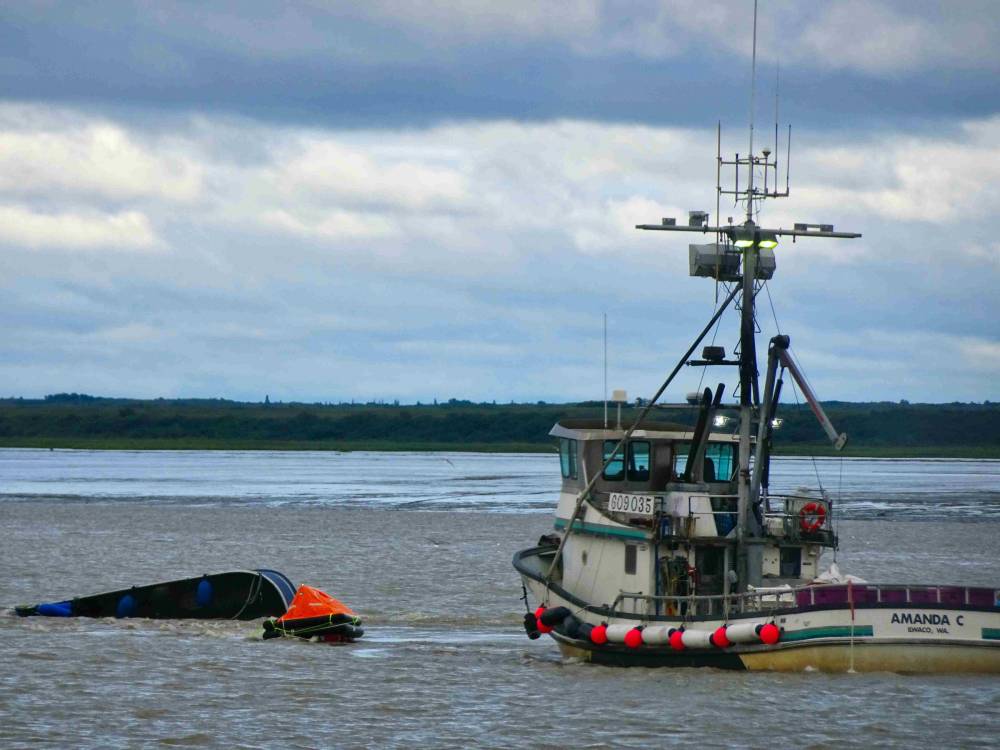 JUNEAU — A teenage deckhand, roused awake by water flooding his sleeping area aboard a fishing tender last summer in Southwest Alaska, recalled taking a gulp of air as he cast about the vessel for an escape route as it was capsizing.
The teen was rescued, as was the boat captain, but another crew member, the captain's father, died when the Pacific Knight capsized near Dillingham on July 25, 2018. Details of the teen's harrowing escape were recounted in a National Transportation Safety Board report on the incident released Thursday.
The board lists the probable cause of the capsizing as the captain's "inadequate assessment" of the boat's stability and risks related to vessel modifications, overloading and stability issues.
While the report does not identify the captain, he previously was identified by Alaska State Troopers as Jeb Phillips of Petersburg. A message seeking comment was left for Phillips Thursday.
The teen said as he swam, he found an air pocket in the galley and tried, unsuccessfully, to swim through a window. He tried to return to the air pocket but found that area filled with water. He returned to the window and was able to pull himself through and to the surface of the water outside the boat, the report states.
The captain of the rescuing vessel, Amanda C, said the teen was weak after he plucked from the water and rescuers had to put him in the shower to bring his temperature back up.
The captain of another nearby vessel told investigators the Pacific Knight rolled so quickly he couldn't believe anyone would have made it out.
According to the report, the day before the incident, the boat was at anchor awaiting the delivery of fish that it would then take to a local cannery. Tenders often used the area because it was seen as protected from the elements but it also had a large tidal range that brought with it strong currents, the report states.
A witness reported seeing the Amanda C deliver ice bags to the Pacific Knight and the Pacific Knight noticeably list with each hoist. The Pacific Knight capsized the next morning.
The report states that after an initial statement, the captain refused to be interviewed for the investigation. It says that, based on past photos and a 2015 insurance report, two modifications were made to the boat that could have affected its stability.
The NTSB report said there was no evidence that any hull damage, machinery defects or structural failures led to the capsizing and that the boat was likely overloaded when it went down.