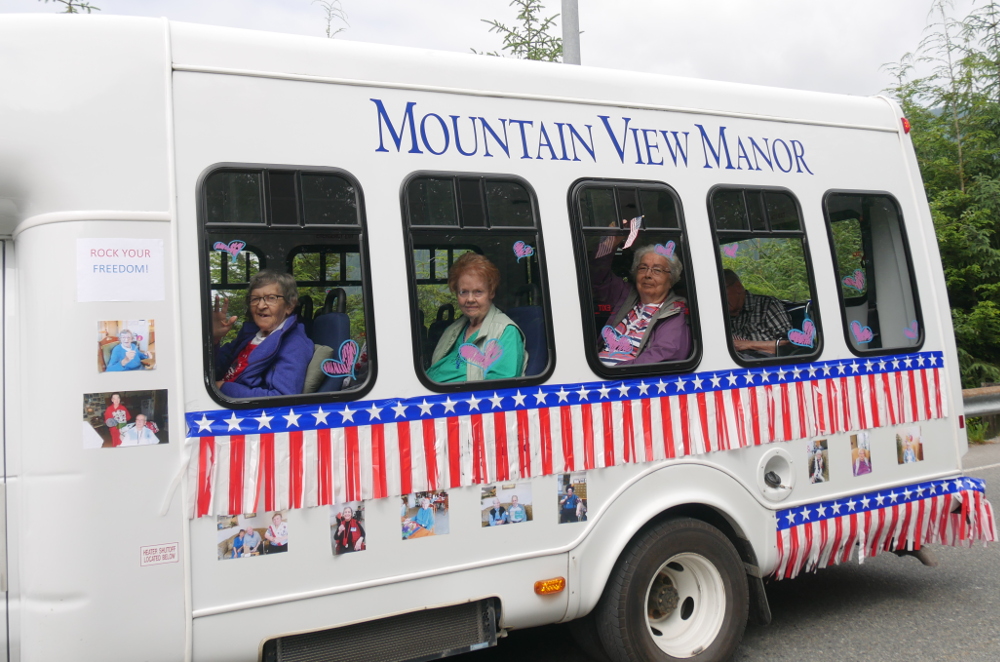 A consulting company has found no quick fixes for the bottom line at Petersburg's assisted living wing at Mountain View Manor. The consultant reviewed operations of the borough facility this summer and is not recommending rate increases or changes to staffing levels. There are a few possibilities however for lowering an operating loss in the building.
A senior consultant with the Fox Group, a health care consulting firm based near Los Angeles, California, visited the building this July and compiled a 24-page report. It was the consultant's opinion that all appropriate steps are being taken to control expenses and recommended no changes to operations or systems at assisted living.
"I guess first and foremost I'm just super thankful you know you try to do your best at this job and you're not sure for sure you're covering all bases and I'm super thankful how it turned out because I strive to do my best and it seemed like it was all right," said Shelyn Bell, the borough's administrator at Mountain View Manor.
The assisted living wing had its grand opening in 2004, essentially doubling the size of the Mountain View Manor. It was designed to provide additional senior housing in the community, meant to fill a gap between independent living in elderly housing and long term care at the medical center.
Consultant Robert Gundling noted the facility is full with a waiting list and said marketing is not needed. He found that monthly room rates and staffing levels are close to those for other assisted living homes in Alaska.
While the report makes no recommendations that would noticeably improve the facility's current financial position, it does raise several possibilities for improving revenue. But it notes these ideas may raise their own problems or objections.
The consultant discussed the possibility of changing the mix of residents who pay with insurance or their own money versus those who are covered by Medicaid or other assistance. Private pay or private insurance renters are more profitable for the building. In fact the review found that lowering the Medicaid tenants could bring an additional 21-thousand dollars a month into assisted living. But Gundling expected that approach would meet objections in the community and did not recommend it.
Bell agrees that change would improve the bottom line but she explains how it could lead to tough choices about who could stay in the building.
"If a person has long term care insurance you could bump things (rates) up and then that would be covered," she explained. "However if a person is a private pay person and they exhaust all of their savings and their assets and then they're down to their last couple thousand dollars, then they would qualify for Medicaid or general relief for example. Then you're looking at what are you doing, are you going to kick them out of the facility because they're no longer a private pay now they're Medicaid person or general relief person, so that's the big problem."
The report recommends no rate increases for the 20 units in assisted living. But it does raise the possibility of an additional level of care, helping residents in the later stages of Alzheimer's and dementia. The report briefly discusses the possibility of converting the lower floor of the elderly housing wing for these memory care patients. That would displace residents in elderly housing and force them to find affordable housing elsewhere.
Bell notes that change also would come with other problems.
"He (the consultant) said the biggest problem we had was staffing, just trying to keep staff and to keep them paid and with the benefit package that the borough offers it's difficult but yeah it would help a little bit," Bell said.
Assisted living is what's called an enterprise fund of the borough, separated from the tax supported general fund. It's meant to cover the cost of its expenses with the revenue from customers. But unlike other enterprise funds, that's not entirely the case. In recent years the general fund has paid 150-thousand dollars a year to make up an operating loss in assisted living's nearly one point eight million dollar budget.
Following completion of the report borough manager Steve Giesbrecht wrote in an email that he was proud of Bell and her staff. The cost of the report was around 22,000 dollars. It will be up to Petersburg's assembly whether to pursue any changes.