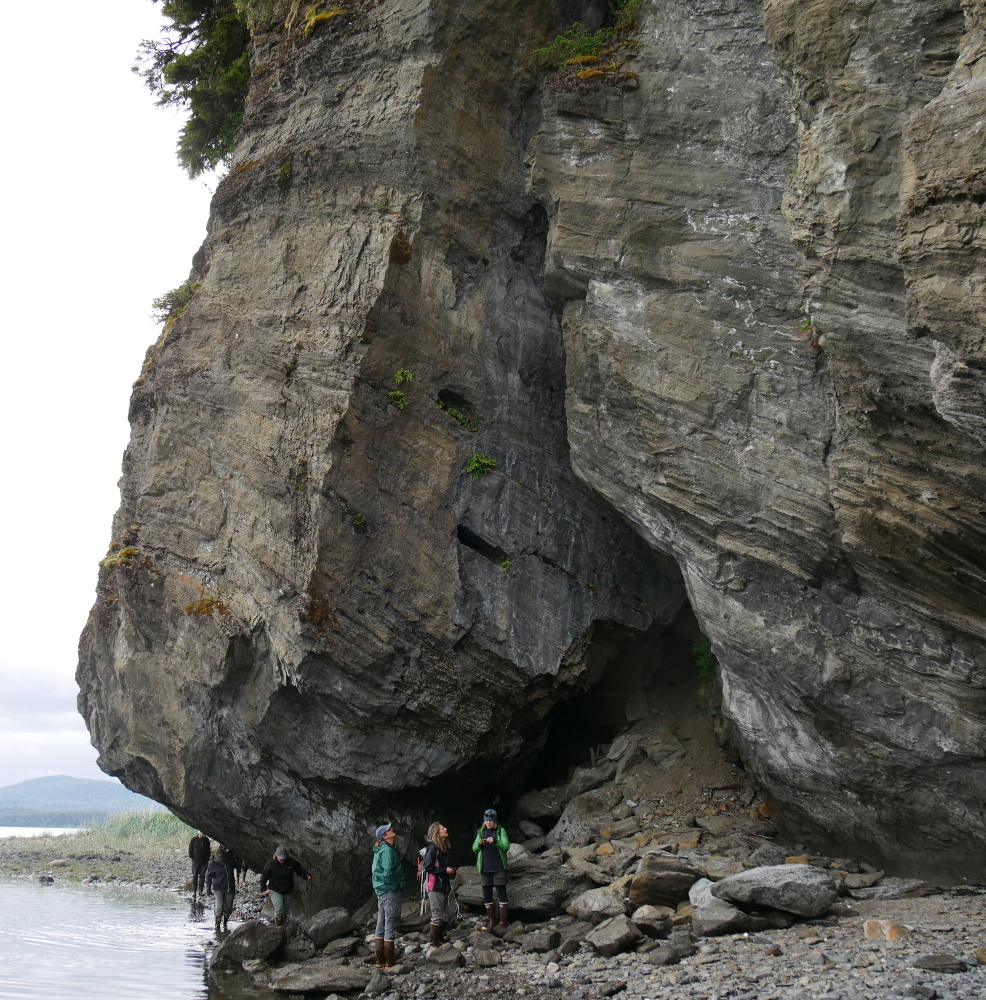 The 12th annual Rainforest Festival in Petersburg is underway this week, focusing on the geology and paleontology of Southeast Alaska.
The festival runs through Sunday with the bulk of events on Saturday.
Ray Troll of Ketchikan is giving the keynote talk and slideshow Thursday night on creatures from the fossil record. U.S. Forest Service geologist Jim Baichtal is leading a sold out field trip Saturday on the rock formations of Duncan Canal. There's also a two-day basketry workshop, several brown bag lunch talks and multiple events for kids. Joe Viechnicki talked with festival committee members Chris Weiss and Sunny Rice about the offerings at this year's festival.
The Annabelle Baker Memorial Art show has an opening reception Friday, September 6 from 5-7 p.m. That work will be on display at the museum. The festival is put on each year with donations and grant money. Organizers this year are also selling calendars, stickers and kelp pickles to help support the events. There's a full schedule on the festival's website.