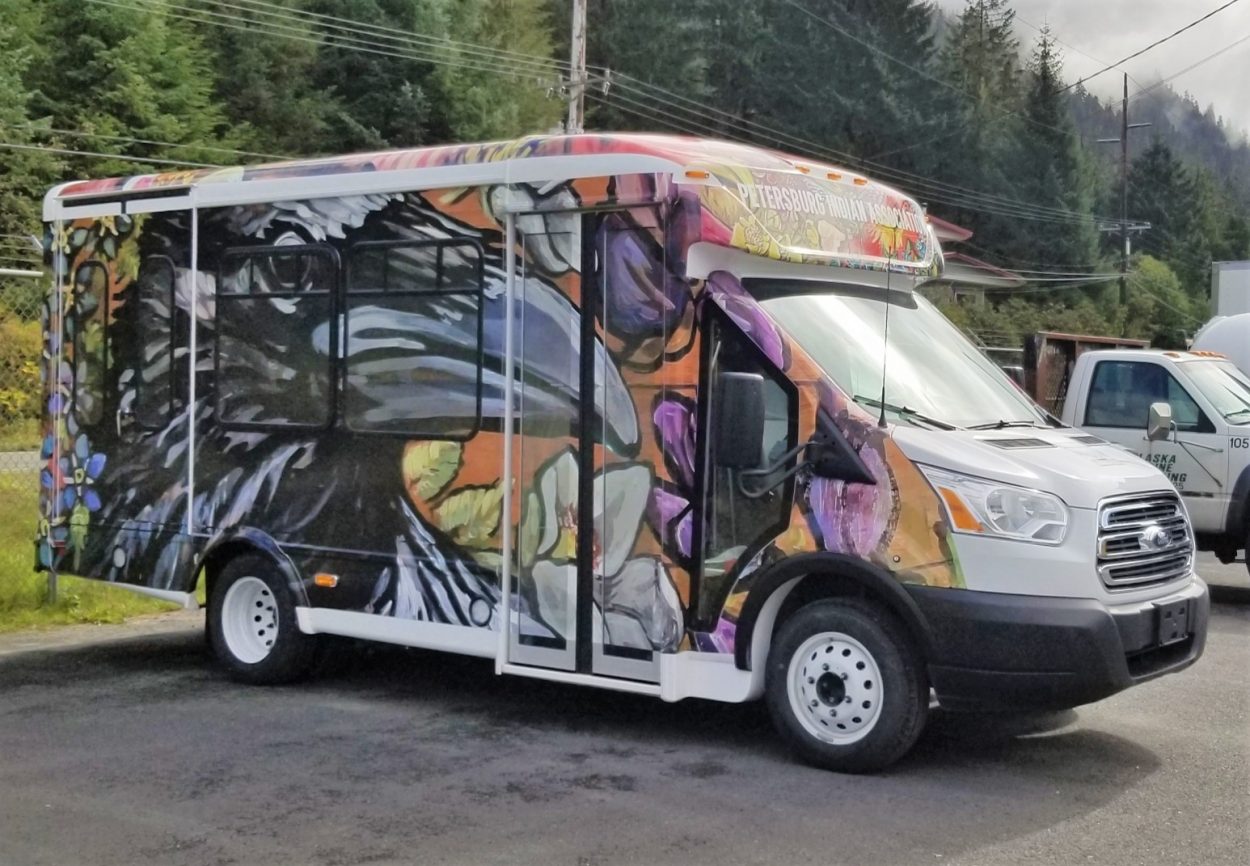 PIA's new mini-bus arrived in Petersburg on a barge, Sept. 4. The Petersburg Indian Association plans to start up a bus service this fall. The tribe will start advertising for a bus driver next week, according to PIA Council President, Cris Morrison.
The mini-bus holds ten passengers, which includes two spots for wheelchairs. The bus will provide free transportation for seniors 60 and over and people with disabilities. It will be a daily, door to door bus service to take people to places they need to go.
The transit program is estimated to cost about $100,000 a year to operate. The bus cost about $90,000. Funding is through the Department of Transportation's annual appropriations act (Fixing America's Surface Transportation Act, FAST Act).
The bus is decorated in art designed by local Native artist, Janine Gibbons. There is a large raven head on one side, an eagle on the other, and if you can see the top of the bus, there's a bumble bee up there.