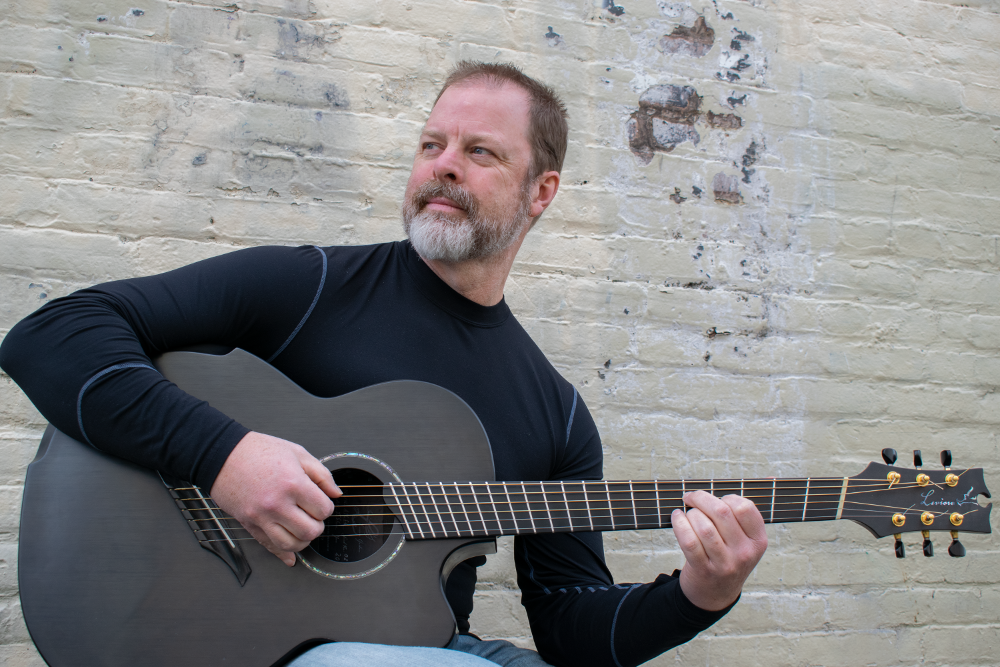 Acoustic guitar singer songwriter Kray Van Kirk is performing in Petersburg Thursday night at the Lutheran Church's Holy Cross House starting at 7 p.m. The show is sponsored by the Petersburg Arts Council and the Rotary Club.
Petersburg residents might remember hearing Van Kirk four years ago when he was last in Petersburg. He plays the 6 and 12-string guitars. He sings songs of love, medieval myth, and sailing with a Celtic influence.
This is Van Kirk's single, "The Midnight Commander" released last year:
Van Kirk released a 2015 album, "The Road to Elfland".
Here's another new single, "Thunderbird":
Van Kirk lived in Sitka and Juneau for about 20 years but he grew up on the border of California and Oregon. He has recently moved back there to pursue music full time and to be closer to family.
In a phone interview before his Petersburg trip, he told KFSK's Angela Denning that he still misses Alaska.
Kray Van Kirk is performing Thursday at the Holy Cross House starting at 7 p.m. Admission will be taken at the door. It's $10 for adults and $5 for youth and seniors. Van Kirk will be performing in Juneau on Friday and in Sitka on Saturday.