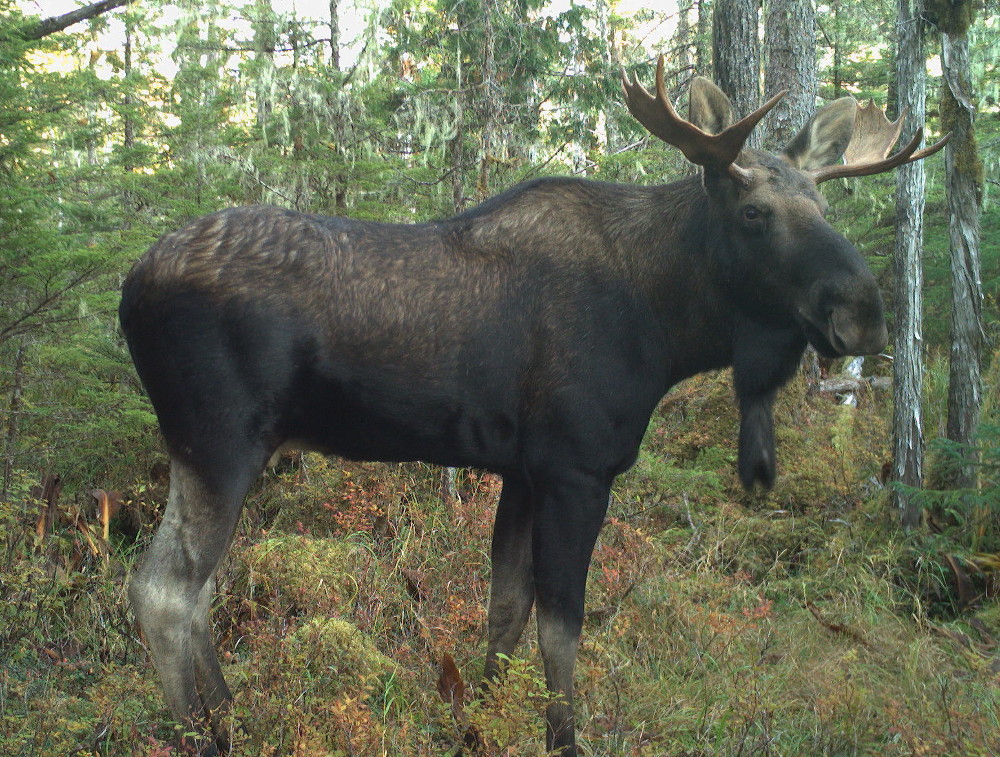 There's under two weeks left in the moose hunting season in central Southeast Alaska and the harvest total is keeping pace with recent years.
As of Wednesday, October 2nd, the Alaska Department of Fish and Game in Petersburg had 68 bull moose reported killed on the islands and mainland around Petersburg, Wrangell and Kake. The month-long season allows hunters to kill one bull moose that meets requirements for antler size or configuration.
Like other years, the top area remains Kupreanof Island, with a total of 28 moose so far, including eight from the western part of the island near Kake.
The Stikine River near Wrangell has seen 14 legal moose harvested. Hunters have also shot seven on Kuiu Island, six on Mitkof Island near Petersburg and four on Wrangell Island. The mainland at Thomas Bay has produced two so far with hunters taking another two bulls from other parts of the mainland.
There have been five illegal moose killed so far, two on Kuiu, one on Kupreanof, one on the Stikine River and one at Farragut Bay on the mainland north of Petersburg.
Last year's total was 105 moose.
The hunting season continues through October 15th.