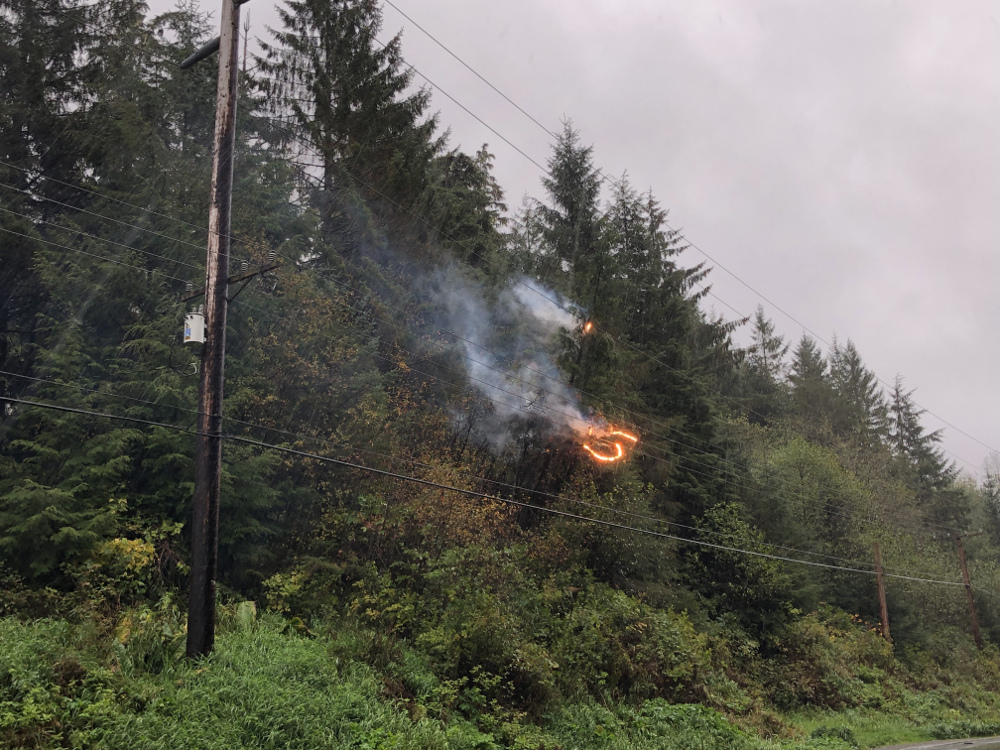 For the second Sunday in a row, the power went out in Petersburg, this time caused by windy weather.
A tree fell on the transmission line that connects Petersburg to its main power source at Tyee Lake near Wrangell. The tree hit the line about five miles south of downtown and power was knocked out around 11:30 Sunday morning.
Petersburg Municipal Power and Light crews were able to remove the tree, repair the line and restore power in about an hour.
Utility director Karl Hagerman reports that Power and Light also found a separate problem on local power lines on Lumber Street near downtown that required additional work and a second outage for some customers. Hagerman noted that police and fire departments were a big help to keep traffic flowing and the public at a safe distance from the problem power lines.
The National Weather Service reported winds out of the south Sunday morning gusting over 30 miles an hour.
The community had a longer outage the Sunday before, with a failure of a marine cable near Vank Island, between Petersburg and Wrangell. The Southeast Alaska Power Agency owns that line and will be testing that this week. This will require Petersburg to return to back up diesel generators, possibly on Tuesday, with hydroelectric power restored in the evening, depending on weather or equipment issues.