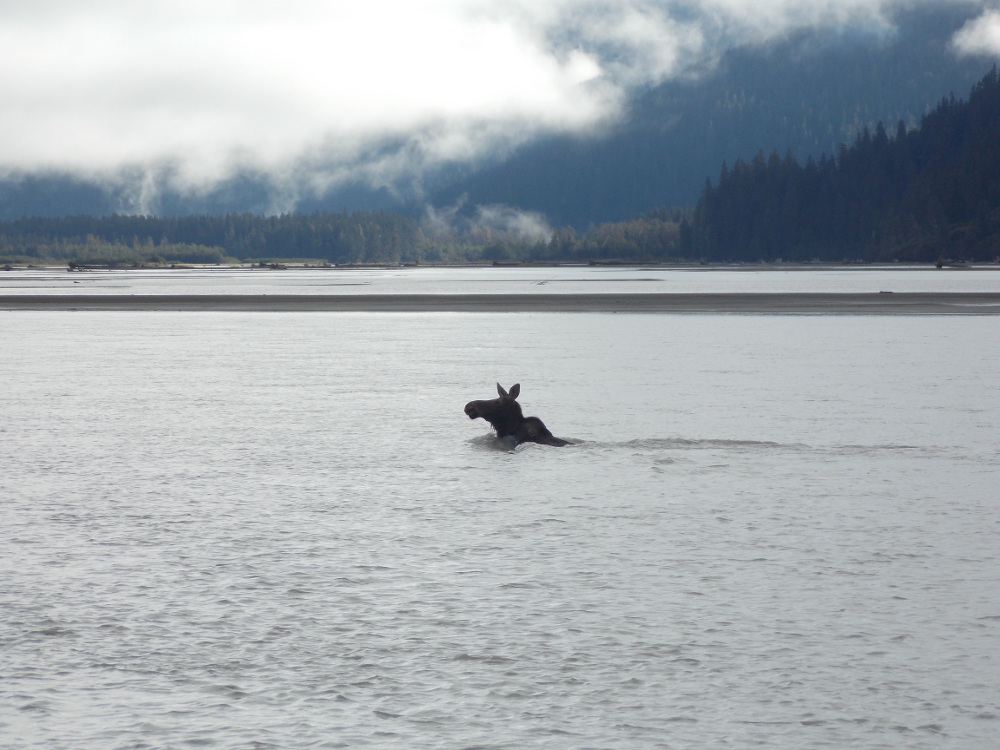 The hunting season for moose in central Southeast Alaska set a new record harvest this year.
The final count for bull moose taken in the month-long season around Wrangell, Petersburg and Kake is 127. That beats the record of 119 set two years ago. The total includes 12 bulls that do not meet the state's requirements for antler size and configuration. Hunters forfeit those moose and the meat is donated to area residents.
Kupreanof Island was the big producer with 50 legals bulls harvested, including 16 around Kake on the northwest side of the island.
Another 19 were shot on the Stikine River, 14 on Kuiu Island, 12 on Mitkof Island and four on Wrangell Island.
Hunters took seven in Thomas Bay on the mainland north of Petersburg, another four from Farragut Bay and five more from the rest of the mainland area.
The season is September 15 through October 15.