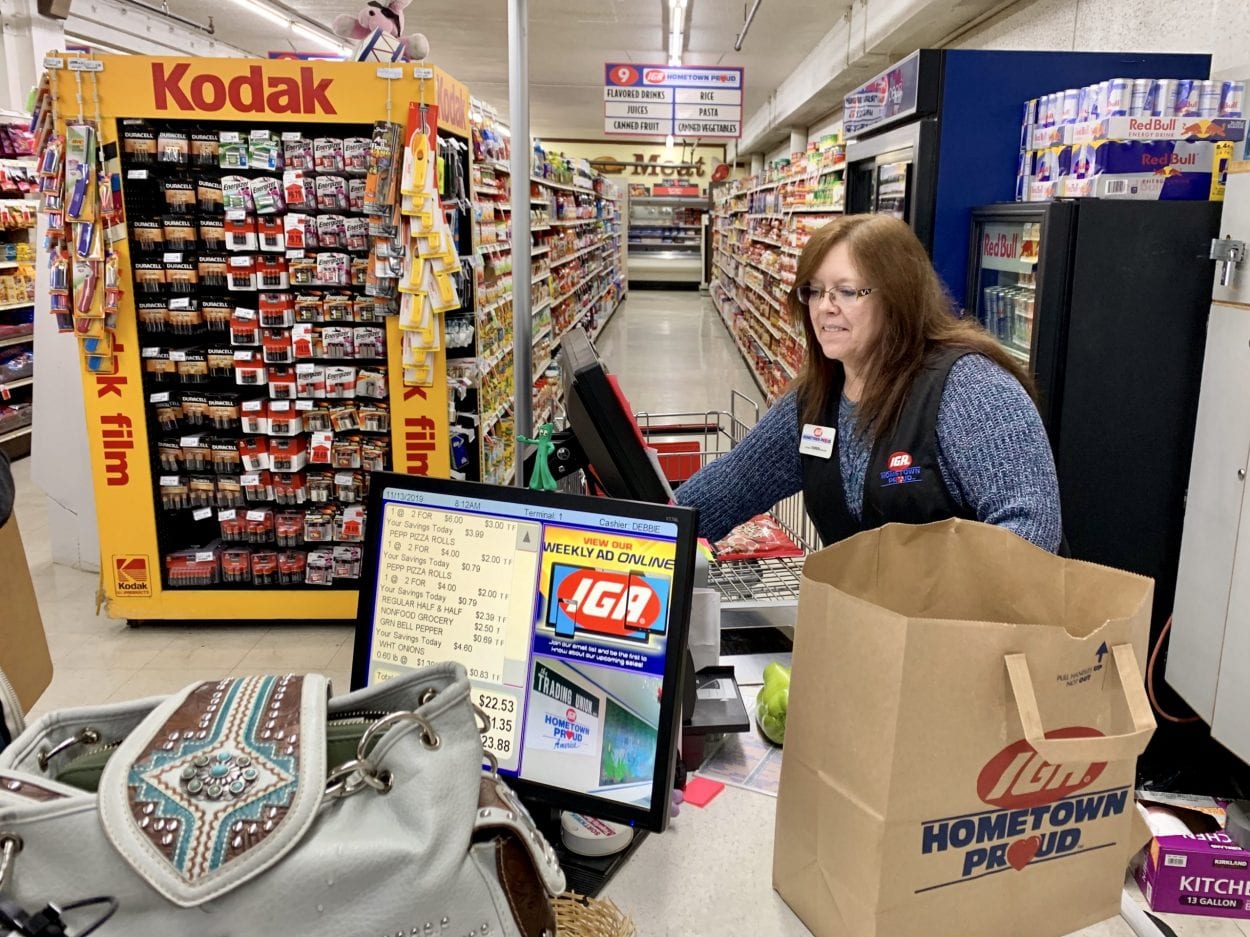 One of Petersburg's main hardware stores is closing. Trading Union has announced the closure of the downtown store as well as changes to its general store. As Angela Denning reports, TU plans to expand groceries, electronics, and furniture in the future.
It's Tuesday morning and people are lined up to check out groceries at the Trading Union downtown.
TU has been around for nearly 104 years. It includes a general store and hardware store across the street. The business actually started out as a co-op with the Sons of Norway, called the Sons of Norway Trading Union. They moved into the current building in the 1940's.
A lot has changed over the last 100 years, says TU's Manager, Barry Morrison.
"I can remember that we used to have seine openings where there were 75 boats that we would deliver. They'd be six, seven deep on the transient float at the old North Harbor," Morrison said. "You don't see those boats anymore."
Morrison has been with TU for 24 years. He says to stay in business for over a century, there has to be change. Now, that means focusing business on selling items that other stores do not. He says in recent years, there has been a lot of cross over with hardware products and fishing gear with a handful of other local stores.
"Do we need to be doing the same thing that these other businesses are doing? No," said Morrison. "They're such a small portion of what we do."
As a general store, TU has carried thousands of different products like clothing, shoes, rain gear, kitchenware, seasonal decorations, and toys. Morrison says several small businesses have opened up in Petersburg that are also carrying those items: small gift shops, arts and craft stores, and clothing stores trying to sell to locals and tourists.
"We don't need to be competing against them when we have families that are trying to make a living off doing that," Morrison said. "Let's start working together to help each other and let everyone have a decent year instead of one or two having a great year and everybody else struggling. That doesn't help anyone. So, we'd like to help support these small local businesses that are trying to make a go of it by backing off of some of that stuff and just carrying necessities that others aren't and things that we know people need access to that are harder to ship."
Namely groceries. People have to eat every day and there's just one other grocery store in town. But even eating has changed over the years. Customers are now looking for alternative foods. TU just hasn't had the space to carry all of the varieties.
"There are so many specialty items that people need now," Morrison said. "You have gluten free, sugar free, dairy free, you've got diabetics and Celiacs disease is becoming huge and we just don't have the space."
The long-term plan is to expand the TU grocery store into the current hardware store building. Most of the items upstairs in the general store will be sold and the company will increase their electronics and furniture products. There is no timeline on when the hardware store will close but it will depend on when all of the inventory is gone.
As for Trading Union's 25 full-time employees? Morrison says they plan to keep them all.
"We've ran short staffed a bit so we can absorb people as we go so we don't have to lay anybody off," he said.
As the town diversifies economically from fishing into other areas, Morrison says Petersburg's businesses should support each other as much as they can. Competing with online giants like Amazon is hard enough.