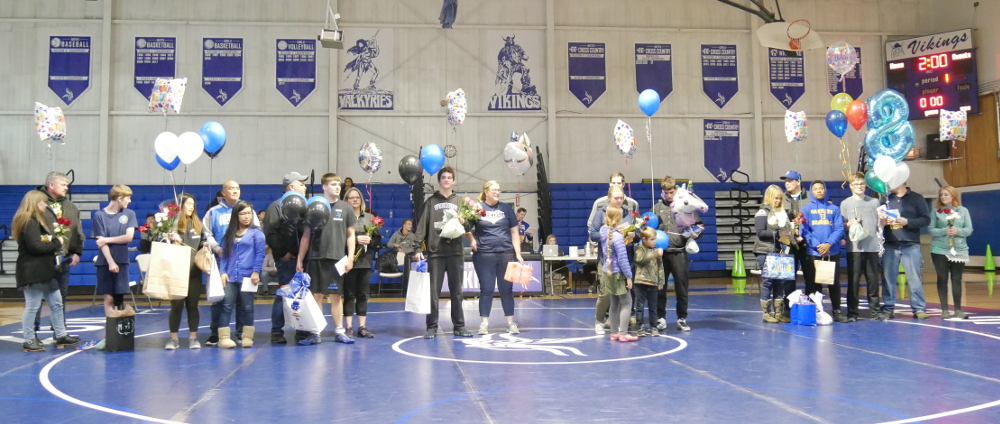 Petersburg High School's girls wrestling team took third and the boys took fourth at the regional tournament in Craig last weekend. The Vikings have 11 qualified for the state championships this weekend.
Mt Edgecumbe topped the girls teams in Southeast, followed by Ketchikan, Petersburg and Wrangell. Mt Edgecumbe was also first among the region's division two boys teams, followed by Sitka, Wrangell, Petersburg and Craig.
The Vikings had several region champs. Merrick Nilsen was first at 103 pounds for the boys and D.D. Toyomura was region champ at that weight for the girls. Also Ruby Massin took first at 125. She's the defending state champ in that weight class.
Also for Petersburg, three wrestlers took second place in the region, Reed Anderson at 135, Kole Sperl at 160 and Adam Ware at 189.
Joe Viechnicki spoke with coach Tyler Thain about the action at the regional tournament.
The state championships are this Friday and Saturday in Anchorage.