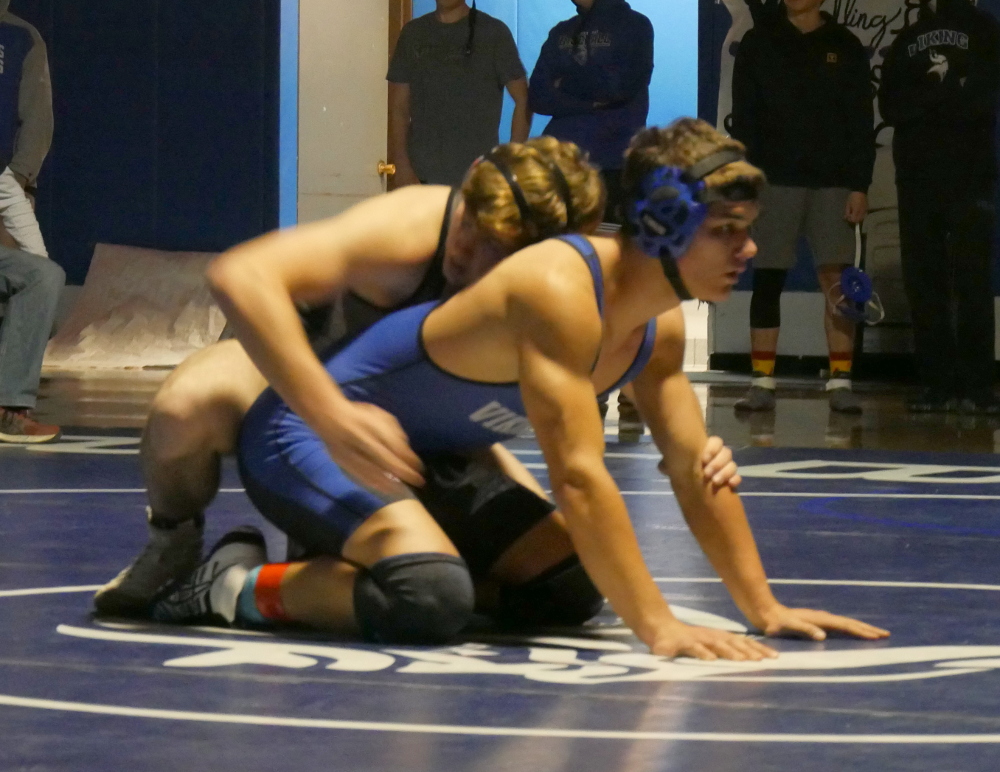 Petersburg High School's boys wrestling team was 14th at the state tournament in Anchorage last weekend, while the girls took 13th.
The Vikings had one, runner up, with Kole Sperl taking second place at 160 pounds. Sperl lost in the finals to a four-time state champion from Bethel.
Merrick Nilsen was sixth for Petersburg at 103 pounds.
D.D. Toyomura took sixth place at 103 pounds in the girls bracket. Ruby Massin was fourth at 125 pounds.
The North Pole Patriots were the top girls team in the state. Ketchikan was sixth, Mt. Edgecumbe seventh and Wrangell finished 11th.
For boys teams, Bethel was the state champion. Sitka took sixth. Mt. Edgecumbe and Craig tied for seventh and Wrangell was 11th for the boys as well.
That wraps up the high school wrestling season.