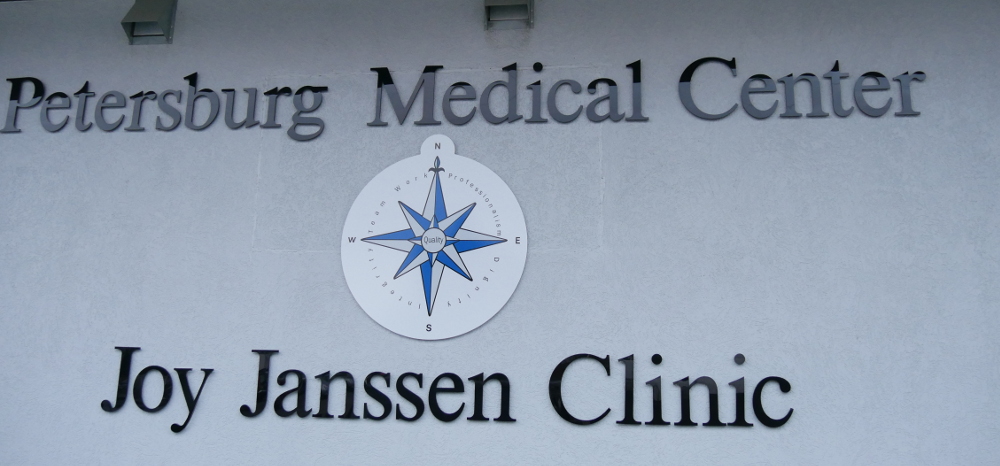 Petersburg's borough assembly Monday approved lists for priority capital projects along with a long wish list of community needs. Streets, the hospital and school roof are now at the top of the borough's priorities.
It's an annual exercise for the local government to list projects for state or other funding, leading up to the legislative session.
Borough manager Steve Giesbrecht explained his hope to have a short list of priorities and then a longer list of possibilities.
"I would recommend that you don't have more than five on that priority list," Giesbrecht said. "There's not a lot of money to go around if any at the state. So, anything we put on this page we will try to advocate for, anything on the other page will get entered into the state's capital project system but we won't, won't be making a lot of phone calls saying please fund this."
Those lower level items can still win state funding if there's money available. But that might not be the case in these years of lean state spending.
The assembly considered a draft list that had just three priorities – a quarter million dollars for paving local streets, replacing or renovating the medical center for 54 million dollars and a vessel haul out facility and wash down pad at Scow Bay for 7.3 million dollars.
One local business owner thought that last project at Scow Bay should be lower down the list or not listed as a priority. John Murgas operates a boat hauling and storage business in Scow Bay and thought the borough's project should go back to the drawing board.
"There's really no benefits I think to the project compared to what vessel owners are already receiving," Murgas said. "It's duplicating existing private businesses."
Murgas built his own crushed rock boat ramp in Scow Bay on leased borough land in 2018. He uses that and an older ramp to pull and launch boats. Other companies are also doing boat work at that site. Meanwhile, the Petersburg Economic Development Council has pursued construction of a public vessel wash down facility. In 2017 voters approved spending up to half a million dollars for design and permitting work.
The assembly didn't move to drop the Scow Bay project from the list but did agree to add one. Assembly member Chelsea Tremblay wanted to add the school district's top priority to the borough's short list.
"I think the amount of deferred maintenance that's happening at the schools is an issue we need to keep reminding the legislature about," Tremblay said. "And that's the roof replacement for voc tech, middle school and high school. I'd like to add that as the fourth one."
Other assembly members agreed to add 2.1 million dollars for roof replacement at the middle and high schools and bumped that up to number three. That means street paving is the borough's top priority, followed by the hospital project and the Scow Bay work drops to number four. There's also a long list from borough departments, things like harbor dredging, playground equipment, bridge replacement and repair or replacement of other important infrastructure. Vice mayor Jeigh Stanton Gregor was leading the meeting in mayor Mark Jensen's absence and explained he was happy with the revised list.
"I could split hairs and decide which ones I think are my really-going-to-get-after-it projects but I'm glad they all get entered in the system and our refined list I feel comfortable with," Stanton Gregor said. "I'm not optimistic for money we're going to get from the state this year. I wish I could be but this is all the best we can do."
State funding for capital projects is scarce, to say the least. The governor's proposed capital budget would fund just two projects in all of Southeast for less than half a million dollars. The legislature will craft its own spending plan but could see items added in vetoed by the governor.
Meanwhile, Alaska communities, including Petersburg will be playing defense again this year, lobbying against further cuts to the state's operating budget.
Borough representatives will be lobbying the legislature for continuing payments to municipalities, including school bond debt reimbursement which was cut in half last year. And the borough will be sending the mayor, manager and one or two assembly members to Juneau to lobby for funding for the Alaska Marine Highway.
The legislative session gets underway January 21st.