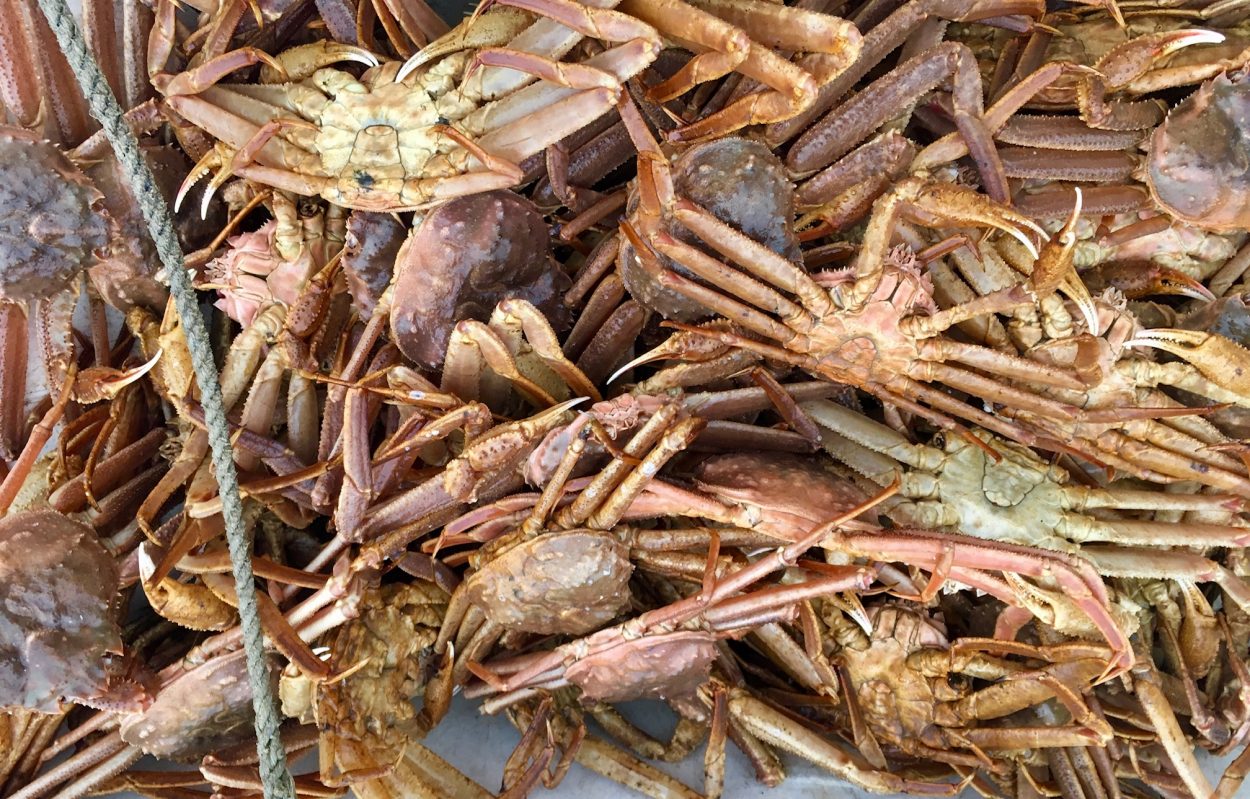 Commercial Tanner crab fishing is underway in Southeast Alaska. Managers expect a smaller harvest than last year but still above the average for recent years. KFSK's Angela Denning reports:
Close to 5,000 Tanner crab pots went in the water for the February 17 opening of the season. The main areas will be open for at least six days and the less-popular non-core areas will stay open for another five days after the main ones close.
The estimated biomass of mature male crab is 5.44 million pounds. That's about a million pounds less than last year.
"But we've seen a steady increase over the last three years before that," said Adam Messmer, a research crab biologist with the Alaska Department of Fish and Game. "The last two years were our highest estimates since the 90's. And this is still the third highest estimate since the late 90's. So, we're still up there a ways."
At the start of the fishery, there were just over 80 vessels registered to participate, which includes both fishermen with pot permits and others who are signed on to fish with ring nets, which don't require permits.
The price for Tanner last year averaged $3.19/pound. The average price over the last 10 years is $2.54/pound.
State managers survey Tanner crab every October when they put pots out in several places throughout the region. They also rely on Tanner caught in their red king crab surveys in the summertime, comparing that data to decades of records. Messmer says the Tanner population has shown consistent growth in Southeast.
"In our survey area we've seen quite a few places where there's lots of juveniles coming up so that bodes well for fisheries in the future," Messmer said.
After core and non-core areas are closed in Southeast, there's another 14 days open for exploratory areas if fishermen want to try out more far flung places.
The much smaller fishery for golden king crab is happening at the same time. The total harvest goal for the region is 41,000 pounds.