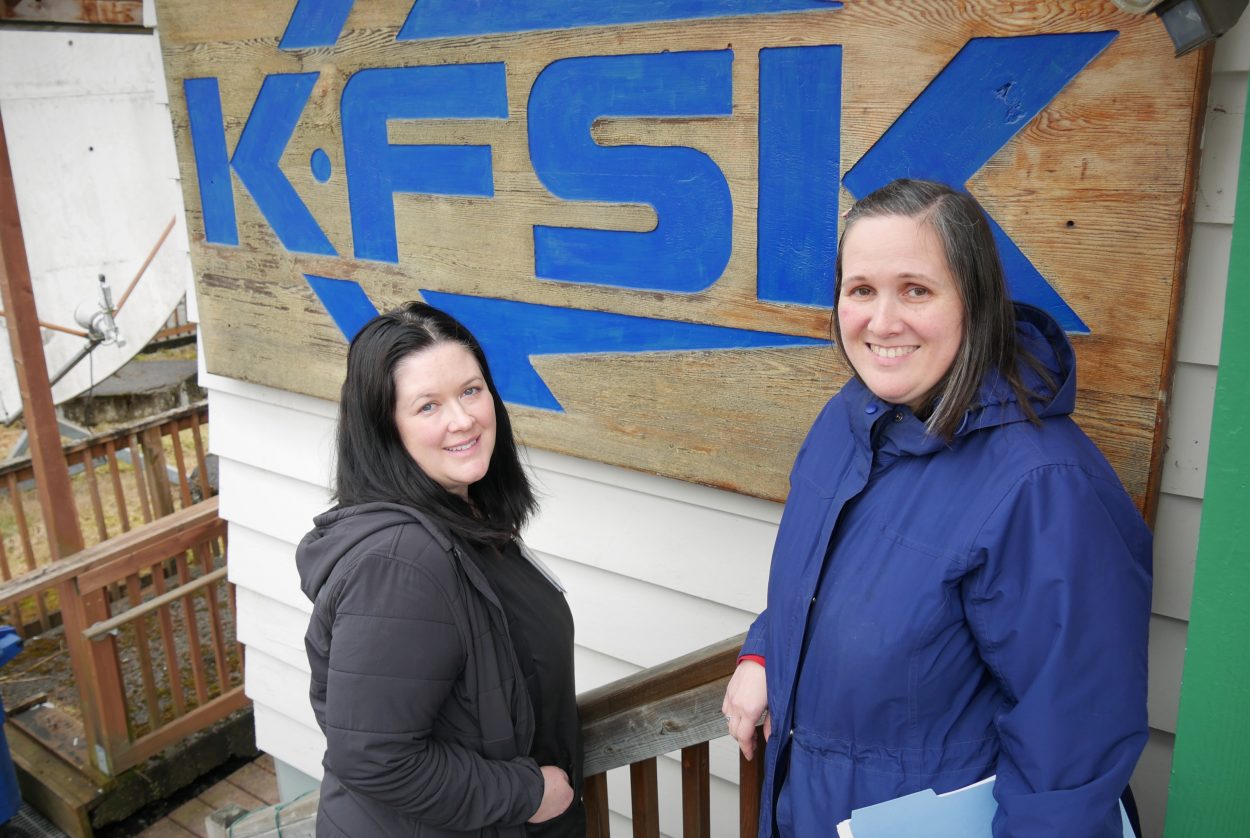 No cases of the Coronavirus have been reported in Alaska yet but Petersburg is preparing for when it does show up.
Local health workers are reaching out to the public with information about the illness.
The Coronavirus is much like the common flu except it's about 10 to 20 times more fatal.
Some people with the Coronavirus don't have any symptoms at all. Some get sick with symptoms like tiredness, coughing, and a fever. However, other people who already have medical conditions are at risk of complications from the virus; people like the elderly or those with chronic diseases.
Public Health Nurse, Erin Michael, and Petersburg Medical Center Nurse Manager, Angela Menish, came into KFSK to talk with Angela Denning about how the medical workers in town are preparing. They say they are being briefed on a daily basis by other medical experts.
In response to the Coronavirus, there are free flu shots at the Public Health Center for anyone ages 6 months and older. You can also get free flu shots from 7-9 a.m. Tuesday through Thursday during health fair blood draws at the Petersburg Medical Center Dorothy Ingle Conference Room. There will also be free flu shots at Anchor Properties downtown on Monday, March 9th, from 2-4 p.m.
Meanwhile, residents in town have cleared the shelves of some supplies like hand sanitizer, thermometers, and antibacterial wipes. Rexall Drugstore has run completely out of those items. On Thursday, they said they hoped to get more in town in a week to 10 days.
Hammer and Wikan ran out of hand sanitizer and most wipes but they still had a few bottles of rubbing alcohol left as of Thursday. They were also running low on bleach. Hammer and Wikan said they were limited to ordering just two cases of hand sanitizer. They expect to have it in town Tuesday or Wednesday and will be limiting bottles to one per customer.
The Trading Union also ran out of hand sanitizer and has ordered more but they're not sure when it will arrive. TU said they still had a few thermometers left on the shelves as of Thursday.