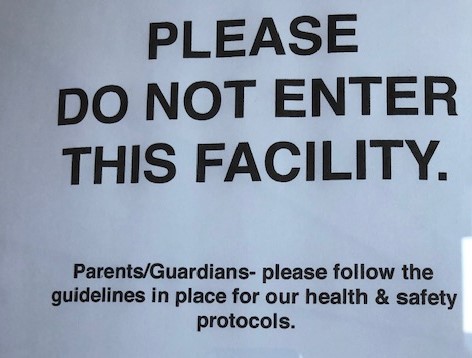 Nearly all of Petersburg's day cares and preschools have closed their doors because of the coronavirus. Those facilities serve around 150 local children. KFSK's Angela Denning reports:
Childcare is considered an essential service, according to the borough's health mandate but the Petersburg Children's Center and the local Head Start preschool have decided to close anyway for health and safety precautions.
Serendipity Childcare Center is the only out-of-home daycare still open but they have scaled back from serving 30 kids to under 10.
Owner of Serendipity, Michaelynn Coil, told KFSK that they are following CDC, state, and borough guidelines. That includes keeping gatherings to under 10 people. Serendipity usually has 10 staff members at work but now has just three to four coming in each day. Coil says the numbers of children naturally went down with parents working from home and families self-quarantining. The facility does care for children whose parents are health care workers and need to be at work.  
Coil says they've implemented stricter policies like requiring children and staff with any symptoms to stay at home and drop offs and pick ups taking place outside of the facility. She says parents have been really understanding about the changes.
Coil says Serendipity is taking it day by day and "there is no good answer" to the situation. She herself has three school-aged children at home and she's not sure what the long term solution will be. But she says she feels good about providing a controlled, safe environment for the kids that they are still being served.
The Petersburg Children's Center is closed and will remain closed until May 1 at least. The Children's Center is following the school district's schedule. The facility normally serves 86 children–infants through preschool–as well as their Eagle's Nest program for school-aged children.
All 14 staff members at the Children's Center have been laid off work and if they decide to go into the center for work related purposes they are doing it on their own as a volunteer.
According to a letter from the center's board of directors, it was a very difficult decision to close the facility because all workers are now unemployed but they feel it is the best decision in order to lessen the transmission of Covid-19.
Petersburg's Head Start program is also closed and will stay closed to students until May 4 at least. The local Head Start usually serves 17 children between the ages of 3 to 5. There are four full-time staff members.
The Tlingit and Haida's Head Start Administrative offices in Juneau are closed to the public so they are asking anyone who is interested in enrolling their children to use their online applications.
KFSK has heard that the local preschool Good Beginnings is closed as well, however, we were not able to independently verify that.