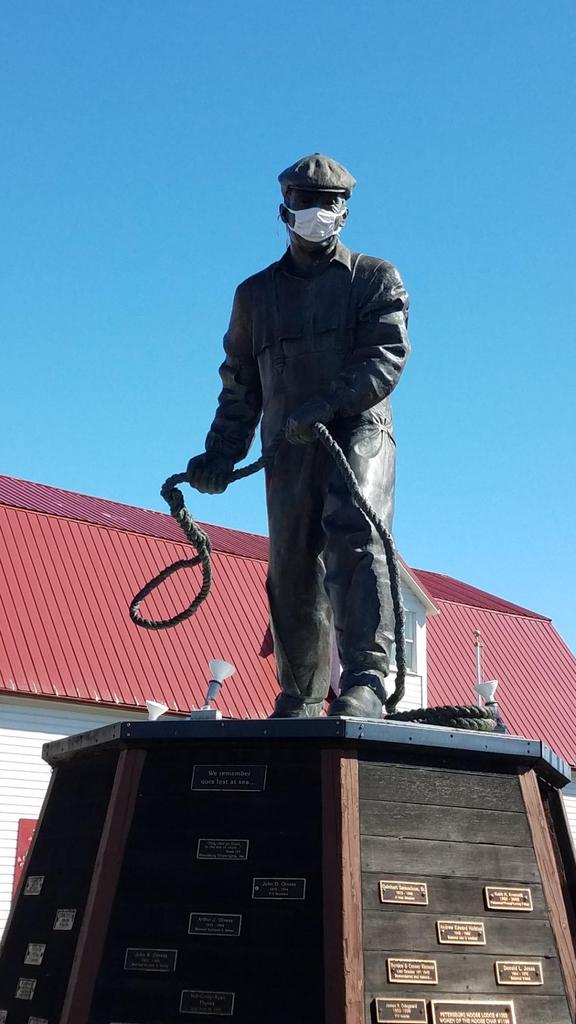 The State of Alaska is asking residents to wear masks anytime they are doing something active outside and to stay 20 feet away from others. The new guidelines came out Thursday from Alaska's Chief Medical Officer, Anne Zink. She says that people who are doing things like biking, hiking, or running should stay 20 feet away from others, instead of the usual six feet of social distancing.
Erin Michael is a Public Health Nurse in Petersburg.
"When we're doing things that are a little bit more heavy exertion the newer recommendation would be to not even be within 20 feet of each other for that," Michael said. "So, if you're out running or if you're on a bicycle or just doing something where you're breathing a little bit harder, the not to be within 20 feet while you're doing that."
The new state guidelines also recommend that people who are doing something that would increase their breathing should wear a mask unless they will remain alone.
"If we're doing things like singing, running or doing other physical activities where we're exerting ourselves, we want to wear a face mask because we're breathing harder and we may pass on to others those micro droplets when we're being active," Michael said.
If breathing is not increased then staying six feet away from others is still okay.
The CDC and the State are recommending that everyone wear masks when not at home. There are several sewers in Southeast Alaska donating masks to a volunteer-run program, Southeast Alaska Mask Makers. The program is giving away free masks to people in the region.
Liz Bacom is the Infection Control Director for the Petersburg Medical Center. She says there are specific patterns for volunteer sewers to follow.
"We request that they be a double layer thick cotton fabric," Bacom said. "And if it's possible to keep a pouch opening in there so that the health care workers can add an extra filtration to provide a little extra protection."
To sign up for masks through the program people need to fill out a form online.